CicLAvia returns on June 30th, 2019 with "CicLAvia—Mid City Meets Pico Union" for a day of two-wheeled fun.
Venice Blvd, 7th Ave, and Washington Blvd will be transformed into public parks to enjoy fun activities for the day and the following streets will be closed to cars and open for cyclists, pedestrians, runners and skaters to use as a recreational space: Angelus Vista, Arlington Heights, Harvard Heights, Mid City, and Pico Union.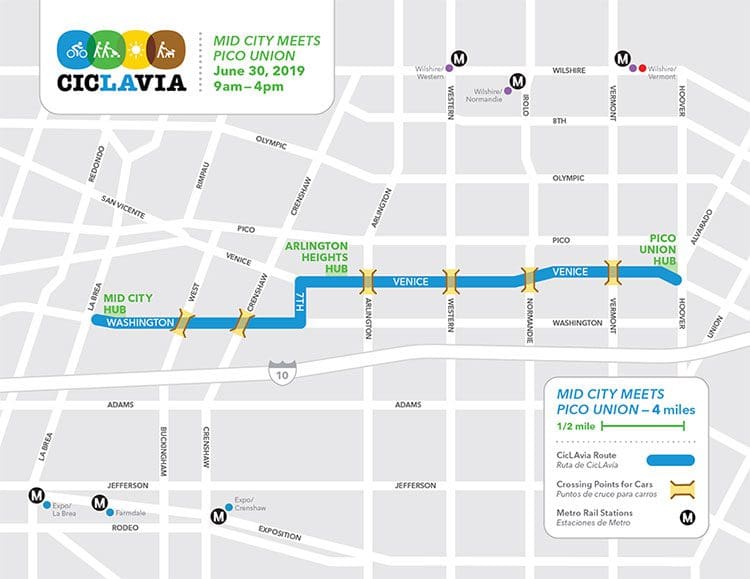 New to CicLAvia? Here are some things you need to know:
CicLAvia is FREE!
CicLAvia lasts from 9 AM until 4 PM
CicLAvia closes streets to car traffic and opens them for people to walk, skate, bike, play, and explore parts of Los Angeles County
CicLAvia is not a race! There's no starting point or finish line – begin where you like and enjoy the day your way.
CicLAvia traffic flows in two directions, just like regular traffic. Check out some more safety tips.
For more information, or to download maps, visit CicLAvia.org.