New Series of Free Group Rides and Receptions Sharing the ASSOS' Rich History
Heritage cycling brand, ASSOS of Switzerland, is launching a tailored series of 'ASSOS Experience' events across California this month. Partnering with local bike shops and free to the public, the events span one to two days and each consists of a morning group ride and an evening reception.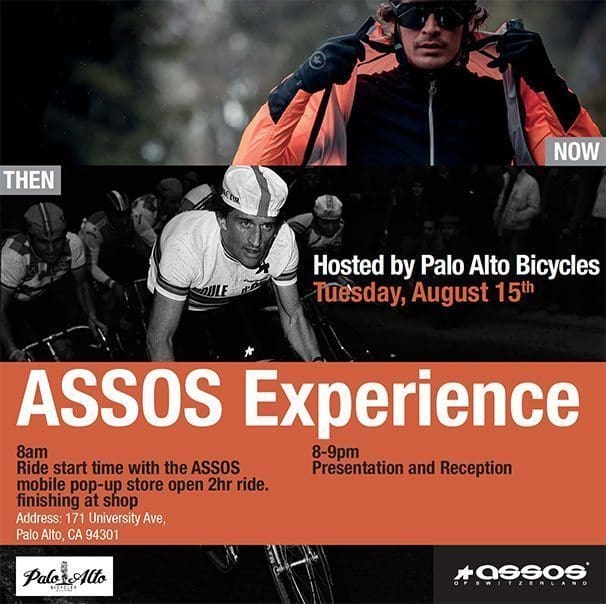 Each reception includes a presentation by Desi Maier, daughter of ASSOS founder Toni Maier, who was present for many pivotal moments in ASSOS history. Maier will share the rich history of ASSOS' product innovations – including the brand's development of the first-ever Lycra bike shorts and carbon bicycle frame, sewing ASSOS chamois pads in countless cyclist's competing bibs for tour riders since the 80's, and ASSOS' return to the peloton last year with the BMC team. Maier will also share product evolution, engineering, and technology within the current collection.
"As one of the longest standing heritage cycling apparel brands, we are excited to work alongside our passionate retailers to present who we are and where we came from," says Chris MacKay, North American marketing manager for ASSOS. "Desi is the ideal spokesperson to take our retailers and customers through our brand story, and all our collection has to offer."
Retail partners include Studio Velo, Palo Alto Bicycles, and Serious Cycling. All group rides and receptions are free, drinks and light appetizers provided.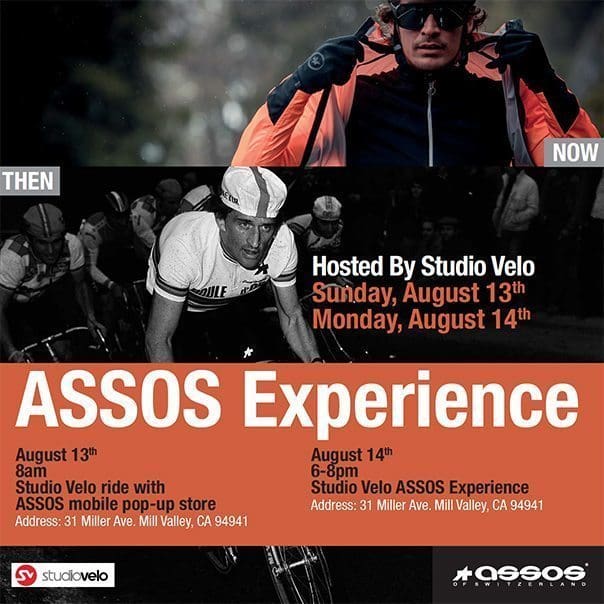 ASSOS Experience Event Schedule:
August 13th, 2017, 8:00am Group Ride with Studio Velo + ASSOS Mobile Pop-up Store
August 14th, 2017, Reception 5:00 – 7:00pm
Hosted by Studio Velo Mill Valley
31 Miller Ave
Mill Valley, CA 94941
August 15th, 2017, 8:00am 2 Hour Group Ride with Palo Alto Bicycles + ASSOS Mobile Pop-up store, Reception 8:00 – 9:00pm
Hosted by Palo Alto Bicycles
171 University Ave
Palo Alto, CA 94301
August 22nd, 2017, Reception 7:00 – 9:00pm
Hosted by Serious Cycling Northridge
19600 Plummer St. #100
Northridge, CA 91324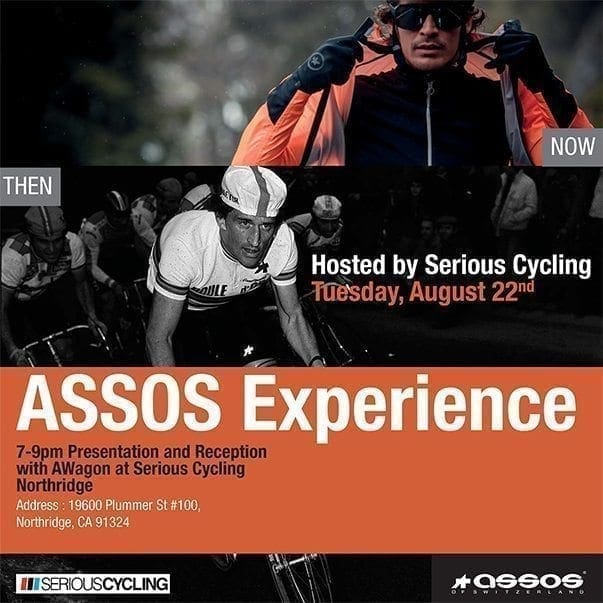 This page contains affiliate links, where we get a commission if you decide to make a purchase through the links(at no cost to you) and helps support the site. As an Amazon Associate, we earn from qualifying purchases.