The Start of Something that Would Grow to be Very Big –
Juan Murrieta established the city of Murrieta in 1873
The 14th Annual Tour de Murrieta pb Le Grange Grill & Cellars, an event recognized as one of California's most prestigious two-day cycling events is just around the corner, March 9-10, 2019, and will feature the most competitive race teams in California!
Stage 1 will feature our Grand Prix, pb All Star Physical Therapy, a lightning fast 1-mile course that travels through Historic Downtown Murrieta, and Stage 2, pb Pulido Cleaning & Restoration, arguably the most fun, yet challenging 3.5-mile course, you'll do all year!! In the race's 14-year anniversary, the courses remain unique in a downtown atmosphere, with Saturday's stage hosting a festival atmosphere including an exposition area, food, music, and the ever so popular free kids' race.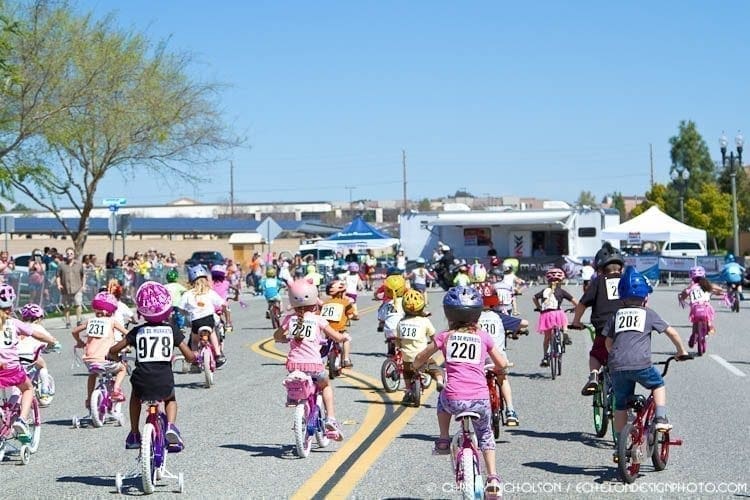 "Our participants should come prepared to experience a great weekend of racing. Our popular downtown courses provide great race viewing, our race offers a generous prize list, and this year we've added several cash prime laps to the Grand Prix. Fine wine from local grape grower, Le Grange Cellars, will be presented at the podium along with race champion Primal jerseys and neutral race support will be on hand to support our racers, said Race Director Kurt Kovacks. Thanks to the continued support of the city of Murrieta government, community and local sponsors, our race has become a staple for racers from across the country and with great weather on tap for our race weekend, this year is proving no different, he said. "We started something that has grown to be very big" and that is known for its festive atmosphere that compares to no other, so bring the family!"
An event to not overlook is the ever so popular Pacific Western Bank – Kids' Race held on Saturday, March 9, at 12:05 p.m. This event steals the show; it's free however participants are encouraged to bring a canned food item to benefit a local food pantry. So bring the family, invite a friend and get ready to enjoy a great weekend in the Inland Empire's picturesque wine country.
For more information about specific times and locations log onto www.tourdemurrieta.com.
Check back to SoCalCycling.com's Event Calendars for more great events, including competitive Road, Mountain Biking and Gravel Grinders, as well as Fun Rides and Gran Fondos and Results!
This page contains affiliate links, where we get a commission if you decide to make a purchase through the links(at no cost to you) and helps support the site. As an Amazon Associate, we earn from qualifying purchases.