An Epic Battle at the Giro d'Italia on Mount Etna
It wasn't just the drizzly weather that made it a day for ducks — Mount Etna proved the perfect launchpad for Jonathan Caicedo to take flight and pull off his first Grand Tour victory on stage three of the Giro d'Italia.
Having to work hard early in the stage to jump across to make it into the break to join his fellow EF Pro Cycling compatriot, Lawson Craddock, it was a lumpy and winding stage right up until the 18-kilometer ascent to finish atop Mount Etna.
As the rain fell on the black lava-covered slopes of Etna, Caicedo attacked with Giovanni Visconti (Vini Zabù – KTM). At the base of the climb with 3 minutes and 30 seconds on the clock ahead of a chasing peloton, it was edge-of-your-seat drama, those at home just willing Caicedo's legs to hold on to the top. As the GC favorites started to size each other up behind, taking turns to deal out blows to one another, these yo-yoing attacks meant they weren't closing the gap in their chase to Caicedo.
With 3 kilometers to go, and Visconti now gapped by Caicedo, the 1-minute 40-second lead that Caicedo had looked like it would hold to the end. As Caicedo came into the finishing straight, a beaming smile started to form across the young Ecuadorian's face. Arms raised, the Ecuador national champs jersey shone brightly, and the day for EF Pro Cycling all of a sudden that rain felt like sunshine. It seems this race and Ecuador are becoming better and better acquainted.
Video – Giro d'Italia: Stage 3 Mount Etna
Jonathan Caicedo, rider
I can't really believe it yet, it's a dream that's come true. Last year something like this just seemed out of reach, we were trying and following, but this year it's good. When I attacked Visconti, he's obviously a guy with a lot of experience, I tried to get as much speed as possible to try and overtake him whilst also trying to save as much energy as possible before I got there. I took advantage of the moment and attacked and then managed to have enough in me to take it to the finish. We've come here looking for stages, I've now taken a stage, it's been a great one and we'll just see what the body does and how it responds over the next few days, and we'll keep trying to look for victories.
Fabrizio Guidi, sport director
We're here looking for breaks and stage wins. We believed in it since the start, and we had a plan to try and take it today. Of course, there's difficult stages all over, and we're looking for everything. Thanks to the team and the work that they've done. Lawson did a great job, too.
Jonathan Vaughters, team CEO
We proved that rain, UCI fines, and fans being scandalized by our new kit were all just … water off a duck's back," said team CEO Jonathan Vaughters. "I'm so thrilled for Jonathan and for the whole team working together to make today's big win on the mountain happen. His ride was a surprise to most, and it had grit and style. Obviously, everyone has been talking about the Palace and Rapha kit, which has been so cool to see. Even cooler? Winning in it, and showing that we're here to race the Giro, too.
Watch Each Stage of the 2020 Giro d' Italia on FloBikes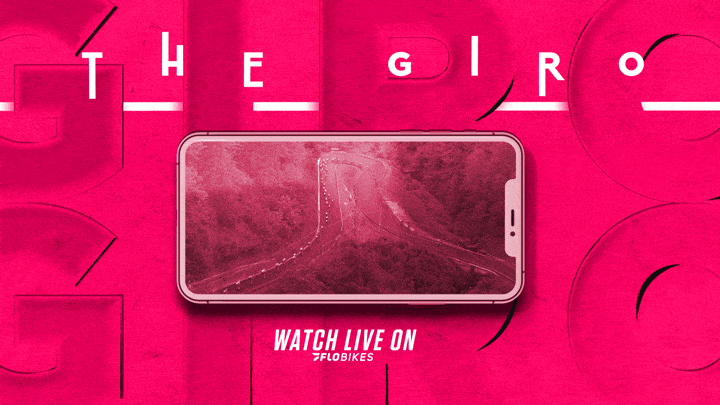 Fans can watch the Giro d'Italia with live streaming and replays on FloBikes for each stage from October 3rd – 25th.
Photo Credit: Getty Images
This page contains affiliate links, where we get a commission if you decide to make a purchase through the links(at no cost to you) and helps support the site. As an Amazon Associate, we earn from qualifying purchases.