ROUVY is the most realistic cycling simulator which requires real cycling effort and takes you on a virtual journey around the globe. La Vuelta Virtual 2022 is an official series in which anyone can compete alongside the pros in real-time

,

on the various real stages of Spain's most prestigious cycling tour.



QUICK FEATURES OVERVIEW

ROUVY is an augmented reality app and platform that takes your 'home cycling' experience to the next level. From La Vuelta a Espana to the Tour of Japan, from Challenge Family Roth in Germany to the USA Triathlon Championships – the planet of endurance sports is open for you to pick any place to ride worldwide.

– Virtual Routes & Challenges
Explore the planet with 10K of digitized video locations. Swiss and Italian Alps, South African oceanic coastlines, Japanese sakura blossom-lined roads, Vietnamese jungles, North American national parks – short listing from the hundreds and thousands of places that you might never be able to visit in real life, but which are just one click away with ROUVY – all are able to turn your next home bike session into a fun adventure.

– Strava Live Segments & Virtual Partners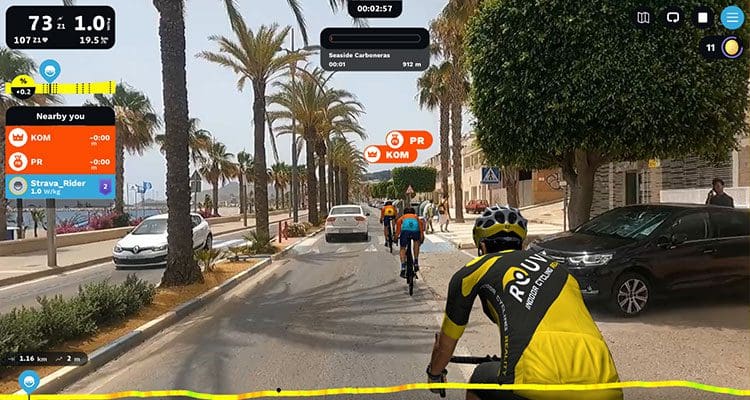 Strava Live Segments give another dimension of excitement to the ROUVY experience, providing motivation to compete on a Strava segment from the trainer like you would on a stretch of road or trail outdoors. For the PR hunters, there is a possibility to ride against your own on others' visualized historical records as avatars.
– Races & Group Rides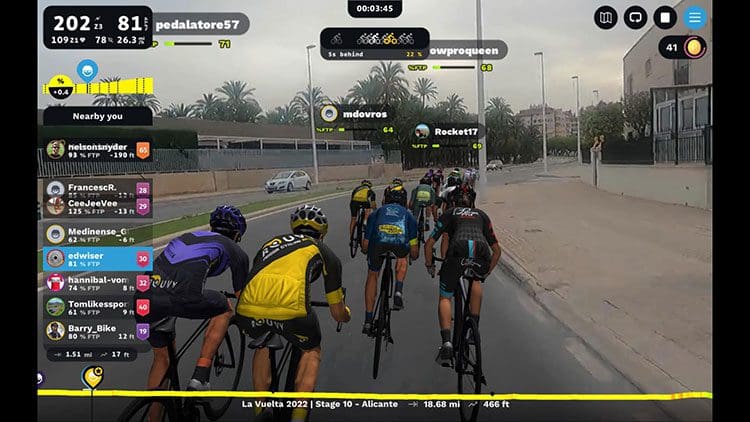 Don´t ride alone on your trainer, join or create a group and have fun by riding together on the augmented roads. There are hundreds of official and community events weekly.
– Workouts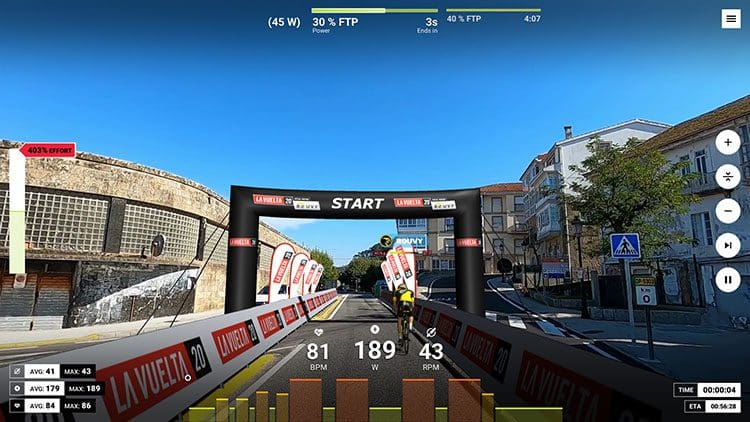 There are over 10K structured workouts available through the "search" in the catalog. And if you need a more long-term structured program, just connect the TrainingPeaks to get your Workout of the Day to load automatically. Any interval can be overlaid over any AR course, so you are able to do your workouts on your favorite routes.

Needed to mention, there is an auto upload to synchronize your training data and activities with Strava, Garmin, TrainingPeaks and other training apps.



LA VUELTA VIRTUAL '22

The 77th edition of the real La Vuelta is in its prime. On its part, ROUVY extends the heat of the battles via immersive digital technology enabling you and the international cycling community to experience the same stages and parcours even before the stars do it in real.

After a series of online qualification races on ROUVY, the open epic grand finale on the ZYCLE smart ZBikes will take place as an in-person and online event in Madrid on Sept 11th, at the closing stage of the real La Vuelta. The qualified finalists will ride against the former Olympian and MTB World Champion, José Hermida, in a battle for the crown of the virtual peloton.

On September 11th, the ROUVY production team travels to Spain to be at La Vuelta 2022 and build a physical podium with one goal – to provide the final stage of La Vuelta 2022 as a live show on the trainers in the center of Madrid. It creates the unique possibility for anyone around the world to participate – taking part in the final race of La Vuelta on their bike trainer.

12 (twelve) riders were selected around the world to be there in person and compete next to remarkable personas such as José Hermida and well-known cyclist and video blogger, Cameron Jeffers. The stage will be located in the Park Vuelta, so the finalists will be able to show off their power in front of multiple cheering spectators.
Final Stage of La Vuelta
The pros will take on the flat 96,7km final stage (Stage 21), starting in Las Roza and winding to Madrid's buzzing city center. The LV Virtual finalists however are set to battle on the last 25km segment which makes its way over the modern Puente Sobre bridge, then past famous local landmarks such as the Casa de Campo. The stage will likely end in a final bunch sprint finish, before the final victory celebrations and the crowning of the red-jersey leader.
Date & Time

: 11th September – 17:00 CEST (live broadcast starts 16:45)

Place

: Parque Vuelta near Plaza de la Lealtad, Madrid



Online on ROUVY:

LV Virtual finalists and International cycling community (registration links below)
Charitable Social Impact with Fundación También
ROUVY will donate 10 EUR for every finisher of the LV Grand Final, to the local Spanish charity Fundación También which also organizes online home fitness classes. Tambien has been developing social projects for about 22 years in which sports for people with disabilities become a great tool for personal and social growth. The organization is a pioneer in the development of adapted and inclusive cycling in Spain, providing equipment adapted to a wide range of needs. Supporting people with disabilities and their families, with special attention to children, women and those who are highly dependent, Tambien developed an inclusive cycling school that serves and empowers people with disabilities and helps in their physical and social rehabilitation.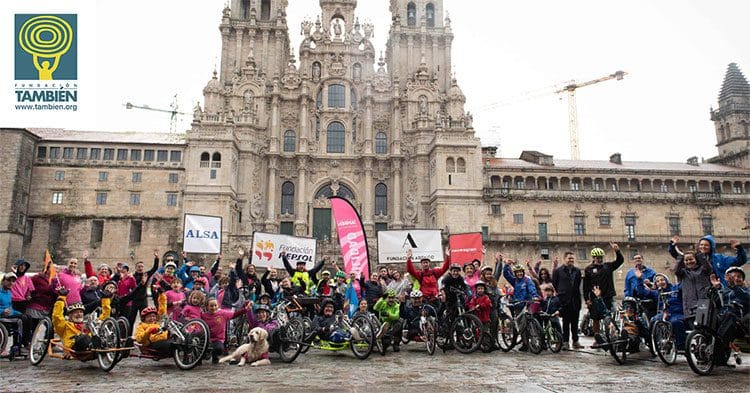 BROADCAST
The grand final event will be broadcast from Madrid live
on
Facebook
and
YouTube
.
REGISTRATION FOR ONLINE RACES
Cyclists wishing to participate in La Vuelta series must have a smart trainer (if you don't have one, get one from ZYCLE at a special discount), a bike, and a device with ROUVY – a phone, tablet, computer or AppleTV, connected to the Internet. A valid ROUVY account is also required and new riders are offered an additional 14-day trial to be part of the action, for free.
Further information and registration for LV GF participation from home is OPEN HERE.
! Not all races on ROUVY require a smart trainer. So, if you don't have one, just create an account, download the app and start pedaling through beautiful and amazing placing around the world.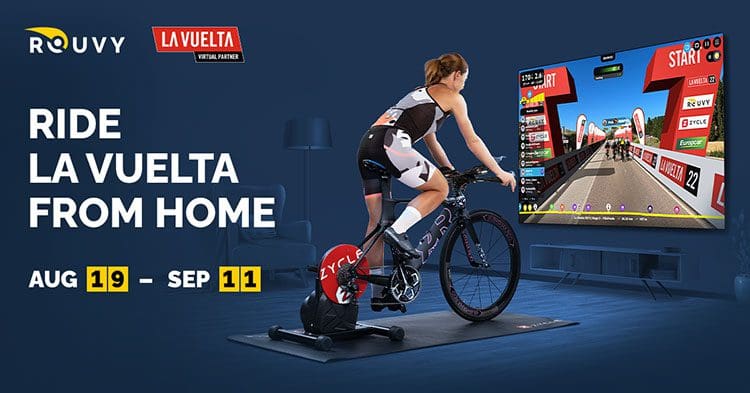 This page contains affiliate links, where we get a commission if you decide to make a purchase through the links(at no cost to you) and helps support the site. As an Amazon Associate, we earn from qualifying purchases.