National Road Race Champion Freddie Rodriguez will co-direct Team California, a cooperative cycling program between GS Andiamo and Echelon Development.
Freddie Rodriguez is a winner of numerous races in the U.S. and around the world including being a four-time US. Pro National RR Champion and a stage of the Giro d'Italia, he has also raced in over 100 stages in the Tour De France and the 2000 Sydney Olympics. He will provide valuable insights to the world of pro cycling to the riders of the Team California program.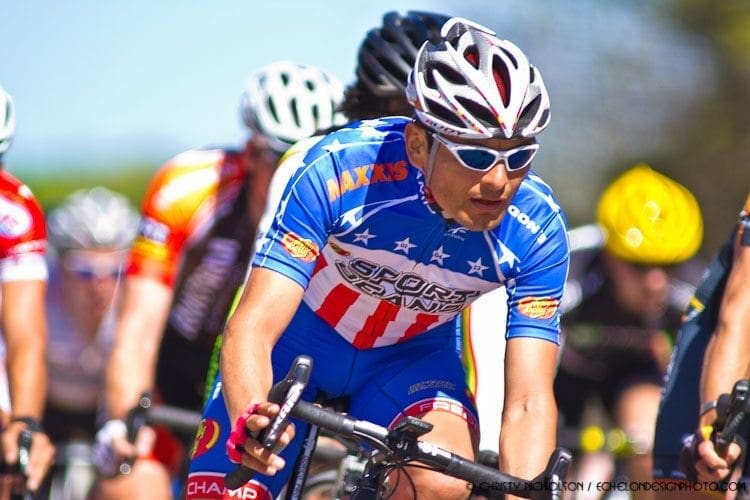 Team members, ages 15-25, can successfully develop skills within the junior, U23 Academy, and U25 Team California programs and create personal success in their lives. The roster of the U23 Academy and Junior programs includes the following 11 athletes:
Young Adults Under 23: Team California Academy
Thomas Fuller
Robert Freeman
Meade Plum
Juniors Under 18: Team California Juniors
Ethan Fuller
Jake Fuller
Eddy Huntsman
Brian Kennedy
Jonah Martinez
Ellis Pedersen
Genevieve Plum
Hunter Wilson
"I am inspired by the Team California program as it takes young athletes who have the innate drive to succeed and provides them the opportunities to develop life skills through cycling" says Rodriguez.
The U25 Development, Academy and Junior Teams will compete in a kit designed and manufactured in California by Freddie Rodriguez. AJ Kennedy together with Freddie and their management team direct the U25 program while the Academy and Junior programs are directed by Dr. Sean Wilson, and GS Andiamo Head Coach Rachael Wilson, who are both level one USA Cycling coaches with distinction.
"We are excited that our collaboration with Freddie Rodriguez and AJ Kennedy of Echelon Development can build new developmental pathway opportunities for the next generation of cyclists through racing and training opportunities, skill building and mentorship." says Dr. Wilson.
This page contains affiliate links, where we get a commission if you decide to make a purchase through the links(at no cost to you) and helps support the site. As an Amazon Associate, we earn from qualifying purchases.