Local Chapter of Not-for-Profit Volunteer Organization Raises Funds for Military Families and Veterans
The American Red Cross of  Ventura County, a leading humanitarian organization with nearly 600 volunteers, announces the kickoff of its third annual Operation: Ride for the Red cycling event. The ride will take place on Saturday, May 19, 2018 and all proceeds will support the organization which helps members of the military, veterans and their families prepare for, cope with and respond to the challenges of military service.
There will be three rides going through Ventura County, a century (100 miles) starting at 6:30 a.m., a metric century (about 62 miles) starting at 9:30 a.m. and a half metric century (30 miles) starting at 10:00 a.m. Each registered rider will receive a commemorative T-shirt and rider bag with several free items. All active and retired veterans will ride for free.

In order to sustain the cyclists through the ride, there will be a free breakfast prior to the start of each ride as well as eight rest stops along the routes that will have water, energy drinks and bars, and first aid available. Lunch and live entertainment will also be provided from noon to 3 p.m.
Event participants are also encouraged to reach out to friends, family and supporters to help raise additional funds for the Red Cross Service to the Armed Forces (SAF) program.
"Each time we participate in Operation: Ride for the Red , I'm overjoyed by how the community comes together to support such a worthy cause," said Ken Bauer, ride event director for Operation: Ride for the Red "It's such a fun way to bring the community together to raise support for the military, veterans and their families. We owe a big thanks to our sponsors for allowing the Red Cross to host this ride year after year."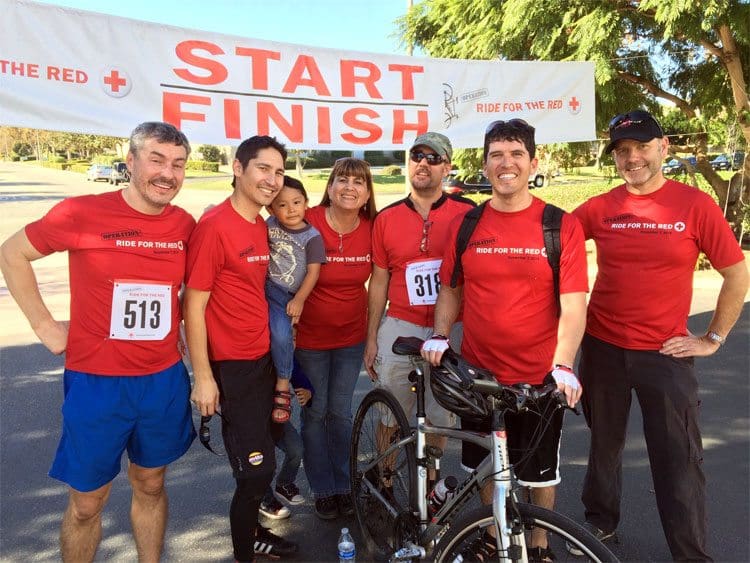 The Red Cross is able to help local military families thanks to the generosity of donors who support the SAF program. This year's Operation: Ride for the Red sponsors include California Resources Corporation (CRC), Wells Fargo, Premier America Credit Union, and Capital Insurance Group (CIG), in addition to many generous in-kind donors.
Operation: Ride for the Red was created by passionate, local volunteers eager to share the story and history of the Red Cross SAF program. Since 9/11, the Red Cross has served more than one million military families, and it is the only military service organization that supports military families from the day they enlist through their time as a veteran.
Register to ride, make a donation, or learn more about sponsorship opportunities at http://www.redcross.org/local/california/central-california/ride-for-the-red.
About The American Red Cross
The American Red Cross shelters, feeds and provides emotional support to victims of disasters; supplies about 40 percent of the nation's blood; teaches skills that save lives; provides international humanitarian aid; and supports military members and their families. The Red Cross is a not-for-profit organization that depends on volunteers and the generosity of the American public to perform its mission. For more information, please visit http://www.redcross.org/local/california/central-california/ride-for-the-red or join our blog at http://blog.redcross.org.
This page contains affiliate links, where we get a commission if you decide to make a purchase through the links(at no cost to you) and helps support the site. As an Amazon Associate, we earn from qualifying purchases.