As a special thank you for being apart of the SoCal cycling family Demand Film is excited to provide an exclusive 20% off discount for all tickets of the fantastic cycling documentary – All for One;  if purchased before Tuesday, May 1st, 2018.
To receive the discount please use coupon code "socal" 
All for One Follows the First Five Years of the GreenEdge Cycling Journey
Film Synopsis
United by their renegade spirit and a determination to win against substantial odds, these riders take on the international circuit. The film offers unique insights into the first five years of their journey, bearing witness to the ethos of the team as embodied by all – from the strongest to most embattled members. Out of a culture that embraces a deeply human approach to sport, unlikely champions are born, and seemingly improbable team and personal goals are achieved.
Screenings are going to sell out, so don't delay to secure your tickets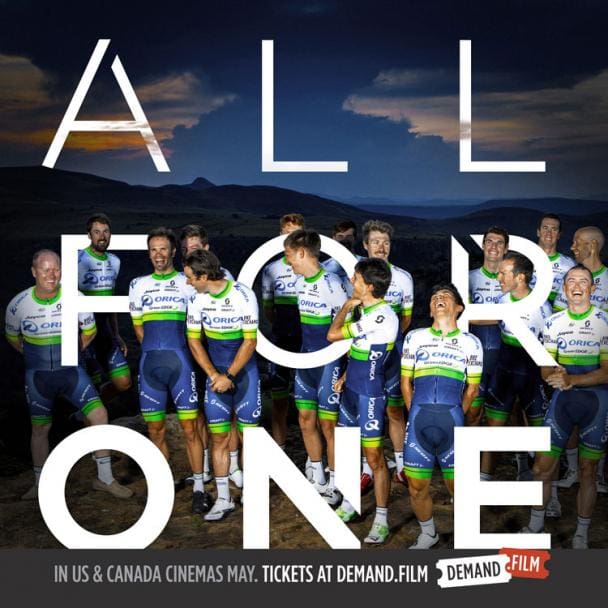 This page contains affiliate links, where we get a commission if you decide to make a purchase through the links(at no cost to you) and helps support the site. As an Amazon Associate, we earn from qualifying purchases.