With pain in their hearts, Boels-Dolmans Cycling Team has shared the news that Megan Guarnier will be retiring after the season. The former American road champion announced her retirement on her website today, looking back at a 10-year professional cycling career.
"I made one promise to my Mom: I would leave the sport when it stopped being fun. I still love the sport, but the sacrifice in being away from my loyal husband and amazing family, along with the physical toll of eleven hard years as a clean athlete are catching up with me. I haven't reached all my goals and I haven't done everything I hoped to do, however with excitement and some anxiety it is time to move on to my next life chapter."
A swimmer originally, Guarnier only took up cycling during her college years and turned professional in 2011 with Team Tibco-SVB. She had her first full European season in 2013 and joined Boels-Dolmans Cycling Team in 2014. Since then, she achieved some of her biggest victories. She won the inaugural Strade Bianche in 2015, two stages in the Euskal Emakumeen Bira and earlier this year climbed her way to victory in the Tour of Yorkshire.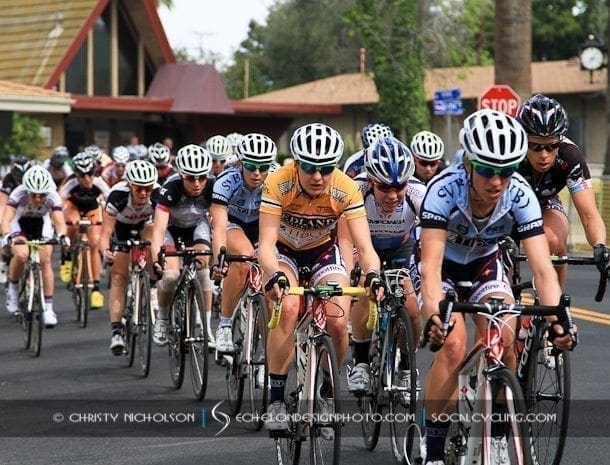 "My most successful years racing were with Boels-Dolmans under the direction of Danny Stam. He is a mastermind of the sport, and taught me a lot about race savviness. I joined Boels Dolmans in 2014, when I was sure I was destined to have a career as domestique. Danny watched me work for Marianne Vos in the 2013 Giro, and thought I could win a Giro in the future."
The best season of her career was in 2016, when she indeed won the Giro Rosa. In the only remaining Grand Tour in women's cycling, she never even finished outside the top 7 in the last five editions. In 2016, she also won the Philadelphia Cycling Classic and the Amgen Tour of California, her great performance throughout the year eventually earning her the overall Women's WorldTour win.
Guarnier wore the stars and stripes as the US national road champion three times and represented her country at the world road championships every year since 2012, bringing home bronze at the 2015 worlds in Richmond, USA.
"I have far-over-achieved anything I ever thought to be possible within cycling when I embarked on this journey. Every national championship win, my first UCI single-day win in Strade Bianche (to this day one of my favorite races), winning the Giro Rosa, winning the overall World Tour and becoming an Olympian. These huge accomplishments are far beyond what the girl who cried after her first Pro 1/2/3 race because she "would never win again" would ever believe."
Before reaching the end of her career, Guarnier would like to thank a great number of people who have helped her along the way. Among them are her teammates both at Boels-Dolmans Cycling Team and the teams she was part of before that.
"Thank you to some of my truly special teammates along the way. The riders that you would do anything for, and they would do anything for you. The true friendships forged when a bunch of random women are thrown together, given the same color jersey and called a "team"."
"In my early years, this was Brooke Miller, "Sammy" and Skylar Schneider (with whom I'd later be reunited!), Lauren Hall, and Iris Slappendel. Then the"originals" of Boels-Dolmans: Christine Majerus and Lizzie Deignan, and all my Boels-Dolmans teammates over the years; my peloton buddy, Karol-Ann Canuel, the ever-positive Jip van den Bos, and a stabilizing force on the team, Chantal Blaak."
The Boels-Dolmans Cycling Team, "We will all miss Guarnier greatly, but everyone at Boels-Dolmans Cycling Team would like to wish her all the best in everything she'll undertake after her professional cycling career. As an athlete and a person, her departure will leave a big gap to fill in the team, but we're thankful that she was part of it for the past five years. Guarnier will ride her last race with the team this week in the Boels Ladies Tour."
This page contains affiliate links, where we get a commission if you decide to make a purchase through the links(at no cost to you) and helps support the site. As an Amazon Associate, we earn from qualifying purchases.