Ryan to Take Time off before Resuming Olympic Training
With the Tokyo Olympics postponed to no later than the summer of 2021, 27-year-old Kendall Ryan is hitting the reset button. The Amgen Tour of California stage winner and multi-time national champion spent the last two years working toward Olympic selection and was just a month away from finding out if she made the track team.
However, because of the coronavirus outbreak, Ryan's goals for the Madison and team pursuit have been put on hold. For now. With her heavy training load – double days, coupled with strength training – the news affords Ryan something she hasn't done in a while, take a break.
"I haven't had a good chunk of time off the bike for a couple of years now, having to juggle a World Tour race schedule on the road and a track program, so I will be taking a short break," Ryan said. "It will be more of a mental reset more than anything, I'm so hungry for this dream, but we will all have to repeat this last year of preparation."
But knowing how and when to start the build-up toward the Olympics again will be a toss-up, since news about race postponements and cancelations changes daily. The only thing in Ryan's control is to take each day at a time.
"I think it was an obvious decision to postpone the Olympics, it's certainly frustrating, disappointing, overwhelming, all the feelings, but sport can wait when there's a worldwide pandemic," Ryan said. "Everyone is on the same boat. In like any race, when situations change that you don't expect, it's time to assess, adapt, and attack the new obstacles."
"We (the endurance team) are really just tapping into our potential, there's only room to grow, and now we can focus on dialing in everything and build on top of what we've already achieved."
Ryan says one thing that has remained consistent throughout this process (pre-coronavirus) is the support of her coach, and TIBCO-Silicon Valley Bank alum, Joanne Kiesanowski, as well as her TIBCO-Silicon Valley Bank team.
"Linda (Jackson) has been so awesome with her attitude about me going to the Olympics," Ryan said. "She wants me to have this dream just as bad as I want it. The team and the sponsors have all been so supportive. I'm really lucky I have them in my corner."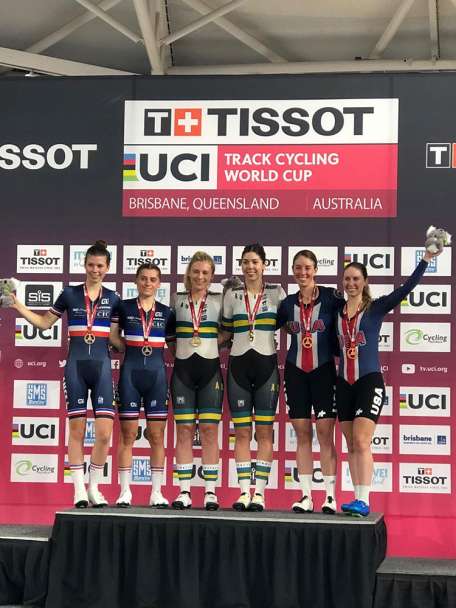 This page contains affiliate links, where we get a commission if you decide to make a purchase through the links(at no cost to you) and helps support the site. As an Amazon Associate, we earn from qualifying purchases.