A Fresh Look At An Old Problem: How do I open and close my garage door when I leave for a bicycle ride?
Doormate by 12speed is a universal garage door opener remote designed specifically for your bicycle. Whether your ride is a quick trip to the store or a 45-mile trek along the coast, the last thing you want to do is get off your bike to open and close your garage door. You have enough stops along your ride so why bother with another? Problem solved! Hop on your bike and go when you're ready, just hit the opener switch that is easily integrated into your handlebars and begin your adventure. On your way back home you can just hit the switch again and ride straight into your garage. It's the perfect and easiest way to end your trip.
Doormate by 12speed is a garage door garage remote system for your bicycle. It is a lightweight garage door remote designed to integrate into your bicycle handlebar for easy and convenient use without the hassle of carrying another thing on your bike ride.
Technical Specs:
Universal Garage Remote System integrated into your bicycle
World's first garage remote control designed for your bicycle
Secure fit and mounting
Compatible with alloy or carbon handlebars
Universal technology programs 90% of garage doors
Replaceable Battery included with one-year battery life
A discreet remote replaces the space on one handlebar end
Water resistant and dustproof, IP65 rating easily handles riding outdoors
Long range with Overboost Technology with more than 15m/50ft range!
Quick and easy to program to your garage door and remote-controlled gate
Lightweight at 0.5oz/16g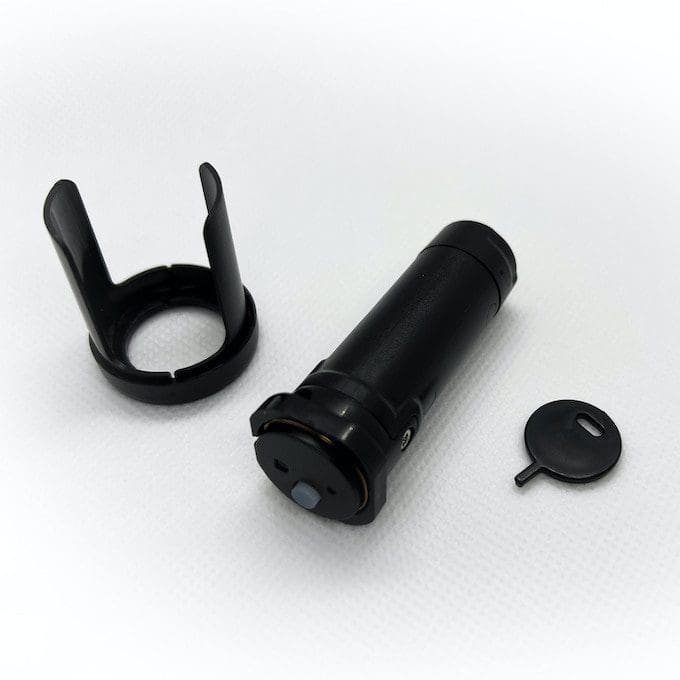 12speed Products Doormate with a handlebar mount and programming key.
Leaving and entering the garage with your bicycle has never been easier. With the 12speed Doormate, your bicycle will now have the power of a garage remote system. No more closing the garage door and running out avoiding the door sensor before it closes. No more having to carry around your car garage door remote and trying to find room in your jersey pockets or saddle bag. No more hard to push keypads. Add the power of the garage remote on your bicycle with the 12speed Doormate. The 12speed Doormate is integrated into the end of the bicycle handlebar for easy access, and it is easy to install. Opening and closing your garage door is an effortless press of a discreet button while riding up or away from your garage.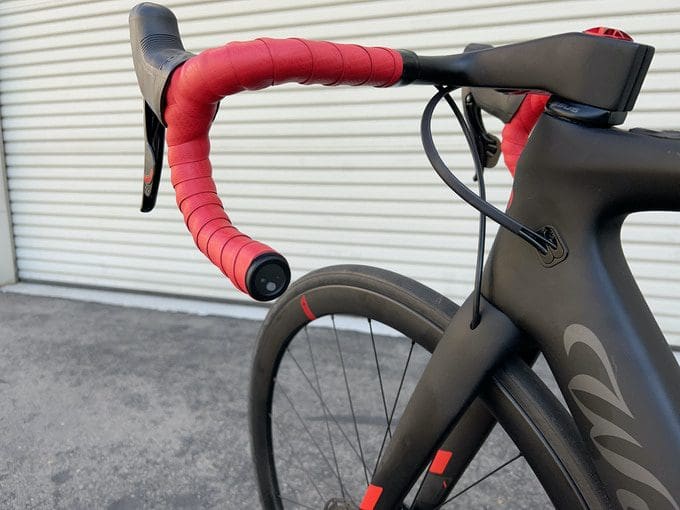 Secure handlebar end mount for ease of use and security.
Technology: "Overboost"
When we started developing the remote, we realized that alloy and carbon block radio frequencies that are used by garage door remotes. That was a problem for us since we wanted the remote to be installed in the bicycle handlebars, mostly made of alloy or carbon. The early prototypes only had an operational range of less than 1.5m/5ft. After months of engineering, prototyping, and testing, we finally achieved a range of more than 15m/50ft.
"IP65 Water Resistant"
The 12speed Doormate is built to work even in rain. The 12speed Doormate is protected against water from all angles.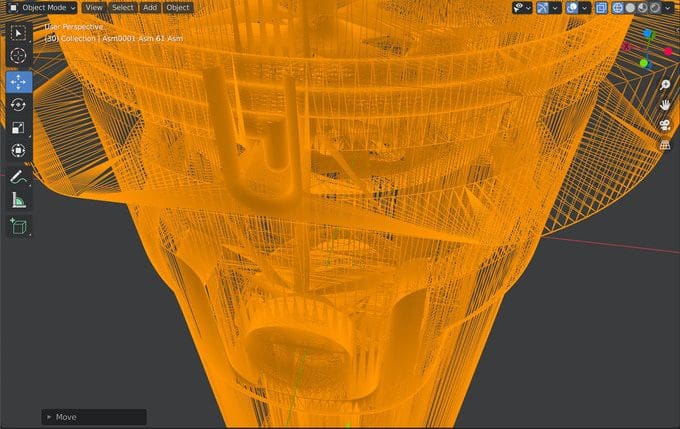 CAD drawing for the Doormate front face.
Lightweight
The 12speed Doormate only weighs 16g/.5oz, only 10 grams heavier than a typical handlebar end plug. The 12speed Doormate offers the convenience of modern-day technology without compromising on weight and style.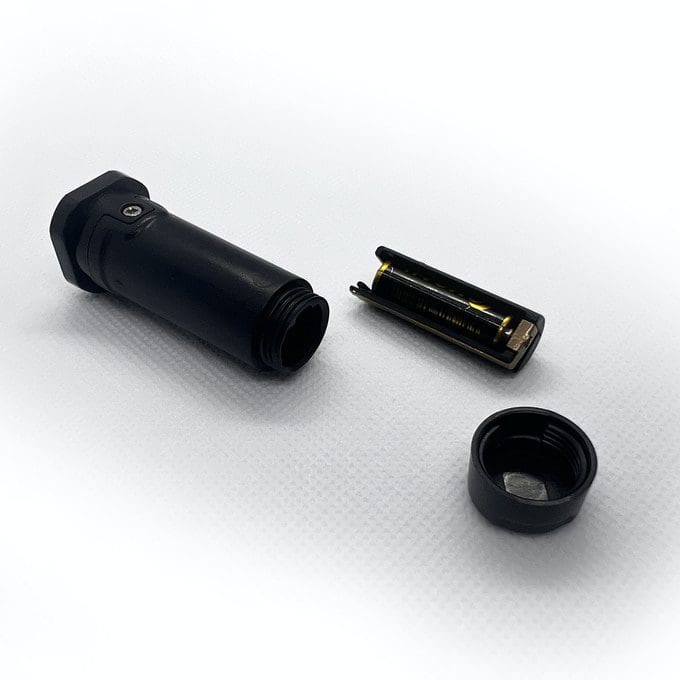 Threaded end cap with a battery tray for easy replacement and security.
One Year Battery Life
The battery was designed to handle multiple activations per day for at least 365 days. The 12speed Doormate uses an A27 battery that is available at most local stores and very inexpensive, as well as easy to replace.
Secure Integration And Mounting
The 12speed Doormate was designed with an end clamp that mounts the garage remote into the end of the handlebar. This prevents the remote from being removed without completely removing the handlebar tape. This handlebar tape built-in design helps prevent theft and accidental loss while you are enjoying your ride.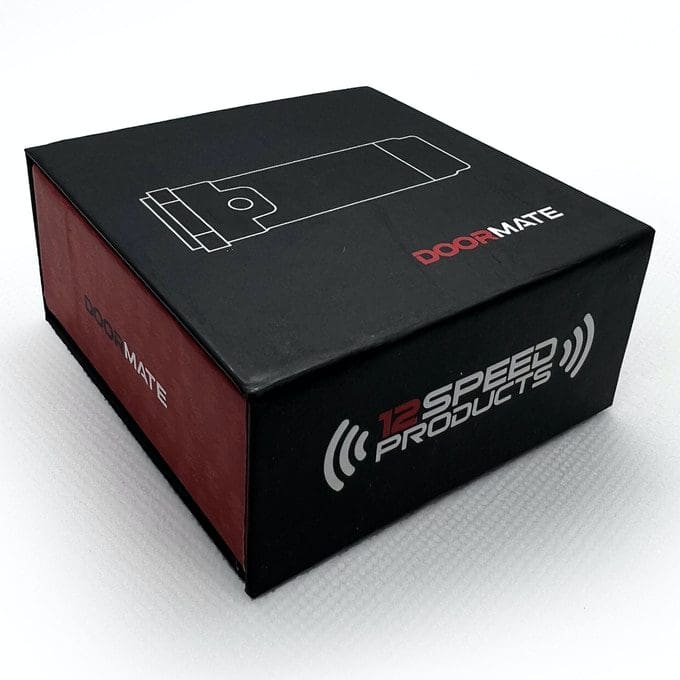 Box art design with magnetic close lid.
Long-lasting design
The Doormate was designed to house inside a road bicycle handlebar, which protects the device from harm from both impact and the natural elements. The Doormate has an IP65 water resistance rating and has a very secure bar end mounting hardware. The mounting hardware prevents the device from theft and premature loss due to the handlebar tape acting as secondary security to the mounting hardware and will require the removal of the handlebar tape before the mount and device can be removed. The Doormate uses an A27 battery which supplies over a one-year battery of life.
Pricing
MSRP – $39.99
More Info & Purchase
Learn more about Doormate and purchase at https://12speed.com/
How to Install
This page contains affiliate links, where we get a commission if you decide to make a purchase through the links(at no cost to you) and helps support the site. As an Amazon Associate, we earn from qualifying purchases.