Do you remember the time when you had limited options when traveling? Innovation was not this fast-paced and advanced as it is today, and people were struck with the same old options despite having different needs. Luckily, it's not the same era and we live in a time where technology has brought us an abundance of options and possibilities. Now there is a wide range of options available to cater to our varied needs. From electric cars to electric fat tire mountain bike, we have a wide range of choices at our fingertips.
This Mid-Drive E-Bike Built for Exciting Adventures: Addmotor Hithot H3
In terms of transportation, electric bikes have revolutionized the way we think about transportation by offering an environmentally friendly and convenient alternative to gasoline-powered vehicles. So, whether you're a commuter or an adventurer, the electric bike could fulfill your needs with ease of design and the ability to tackle different terrains. However, not all electric bikes are created equal, so there are different e-bike options based on your needs. Many of them are suitable for commuters, while others may be more suitable for the elderly. But these are topics for another time.
Addmotor is a leading manufacturer of high-quality electric bikes and trikes that are designed to provide an exceptional riding experience for the rider. Those who want to take their cycling adventures to the next level should check out the Addmotor electric bike because they come equipped with powerful motors, durable construction, and advanced features. The purpose of this article is to explore one of the most impressive models from the Addmotor Hithot line and why it's a must-have e-bike for all of your outdoor adventures.
Addmotor Hithot
Are you ready to take your outdoor adventures to the next level? Then buckle up and get ready to dive into the world of the ultimate adult electric mountain bike! This ride is specifically designed to cater to your thirst for exploration and excitement, and we're here to spill all the details about why it's the perfect fit for your next adventure. So, let's strap on our helmets and take a deep dive into the world of this thrilling ride!
Introduction
The Addmotor Hithot H3 is a classic mid-drive mountain bike providing riders with a powerful and exhilarating experience like no other. It is designed for outdoor adventures and exciting exploration and features a mid-drive motor; its motor is located in the center of the bike's frame. It is available in two colors: Orange and Yellow and comes with all of the features that set it apart from other e-bikes on the market.
Design and frame
The Addmotor Hithot stands out for its sturdy and durable construction. With its motor located in the center, it provides a balanced and stable ride, as the motor weight is distributed evenly throughout the bike. The bike features a step-over frame. High-strength aluminum alloy forms the frame of the bike, resulting in a lightweight and strong bike that can handle virtually any off-road adventure. It can easily accommodate riders between 5'10" and 6'6″ in height. Furthermore, the bike comes with dual suspension, a front suspension fork, and a rear shock which is also adjustable. The saddle is ergonomic with a lifting handle and the handlebar is also adjustable.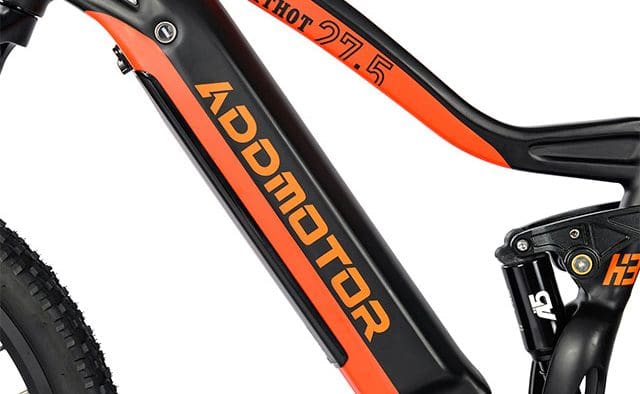 Battery and motor
A powerful 500W mid-drive motor powers the Addmotor Hithot. The mid-drive motor is quite efficient and provides better torque than a hub-drive motor, which makes it ideal for climbing steep hills or navigating rough terrains. The motor is powerful enough to take this electric fat tire mountain bike to a maximum speed of 28 miles per hour. This makes it suitable for leisure rides around the block or tackling any off-road terrain with ease.
In terms of battery power, the Hithot's mid-drive motor is powered by a 672Wh Samsung Cell Battery which is capable of providing the bike with a maximum range of 75 miles. The battery takes around 5-6 hours to completely recharge which means you can spend more time exploring and less time worrying about battery life.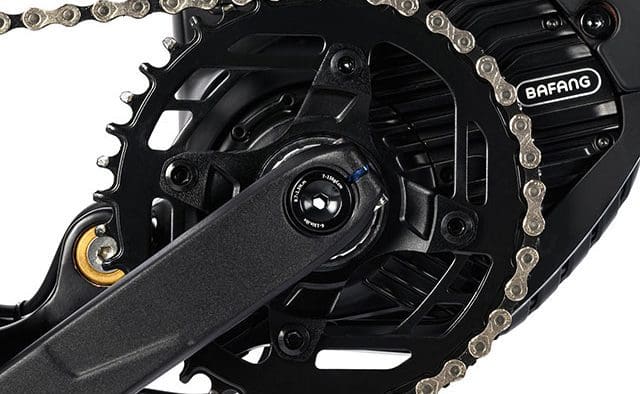 Extra features
It's hard to find any fault with the Addmotor Hithot. In terms of safety features, the bike comes equipped with both front and rear lights. These lights help keep you visible and safe while riding at night. Furthermore, it comes with hydraulic disc brakes that provide excellent stopping power even in wet or slick conditions. As a result, you will be able to ride confidently and safely, knowing that you are in control and have the stopping power to deal with any situation that may arise.
The Addmotor Hithot features pedal assist with different assist modes that allow you to choose how much assistance you want from the motor, ranging from minimum to maximum. With a bike like this, you can work out while also benefiting from the motor, making it a perfect decision for anyone looking to stay healthy and active. It also offers a 7-speed Shimano transmission system, which provides smooth and precise shifting between gears. It also allows you to adjust your speed according to your terrain and move with ease.
On this mid drive fat tire electric bike, a waterproof LCD display is located in a T-shaped area on the front part so that damage from falling is prevented. The LCD display displays battery percentage, speed, assist mode, and distance you've covered, so you can keep track of your riding status. In this way, you remain aware of your bike's insights. The display also features a backlit, which makes it easy to read even in low light conditions.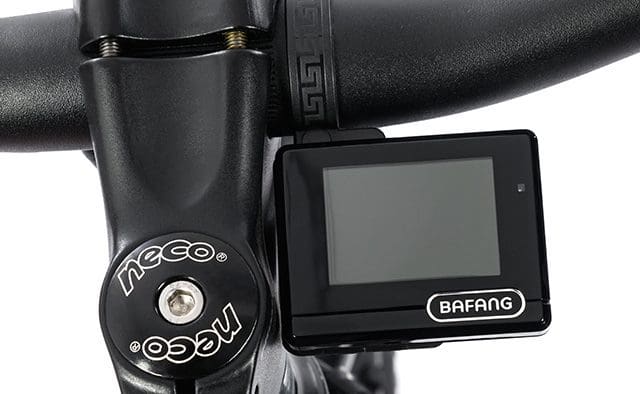 Who needs to get Addmotor Hithot?
What kind of person is best suited for the Addmotor Hithot? The answer to this question is anyone who loves outdoor adventure and wants to spice up their rides. No matter what level of off-road experience you have or where you're interested in exploring, the Hithot has something for you. Any rider seeking to navigate tough terrain or cruise around town will appreciate its powerful motor, sturdy construction, and advanced features. So, what are you waiting for? Visit Addmotor and order the bikes of your dream right now!
Bottom Line
Ultimately, the Addmotor Hithot e-bike is an exceptional mid-drive e-bike designed to take you on exciting activities. For those looking for excitement on their outdoor rides, the Hithot is the ideal choice thanks to its powerful motor, long-range battery life, and extra features. Getting to know the great outdoors in a whole new way is what the Hithot is all about. Don't wait any longer! Get one for yourself!
This page contains affiliate links, where we get a commission if you decide to make a purchase through the links(at no cost to you) and helps support the site. As an Amazon Associate, we earn from qualifying purchases.