Live, Daily HD Coverage presented by the Utah Sports Commission
Tour of Utah broadcast partner FOX Sports Network (FSN) will provide a total of 21 hours of national programming this year for the Tour of Utah, including 10 hours of live coverage. The Tour Tracker® app for web and mobile devices will provide start-to-finish live video, commentary, and tracking.
Nightly race recap program at 8 pm MDT on KJZZ-TV. Also available on AT&T SportNet; see local listings for time.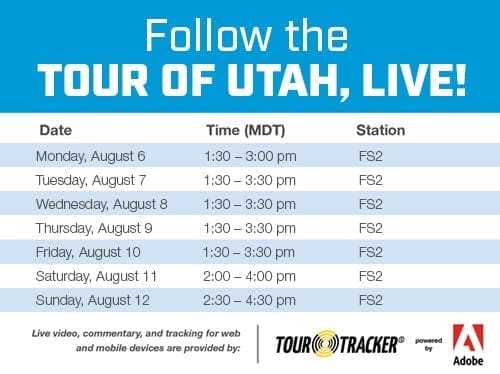 This page contains affiliate links, where we get a commission if you decide to make a purchase through the links(at no cost to you) and helps support the site. As an Amazon Associate, we earn from qualifying purchases.