From Mild to Wild!  The Grizzly 100 / Big Bear MTB Gran Fondo will be held
on Saturday, September 30, 2017 at Big Bear Lake, California.
The Grizzly 100 / Big Bear MTB Gran Fondo offers five distances to choose from, with something for everyone in Big Bear.
The Big Bear MTB Gran Fondo ride offers five different mountain bike routes to fit intermediate to expert riders. From the tame 20k Skyview which takes you up the Snow Summit Scenic Sky Chair to the 50k Skyline course, you'll enjoy the best riding that Big Bear has to offer. If you're looking for more challenge and adventure, check out the Grizzly 100 or 75k Over the Top options!
The Grizzly 100 / Over the Top 75k course offers epic technical riding and nearly 10,000 feet of climbing on some of Southern California's best single track right in the heart of the San Bernardino mountains. This race draws some of the top mountain bikers from around the world, including former Olympian Tinker Juarez, and La Ruta de los Conquistadores race director, Roman Urbina. This event is also the finale of the National Ultra Endurance race series. Riders may choose to ride the 100k or 75k in gran fondo style, taking time to enjoy the themed aid stations and scenery along the way.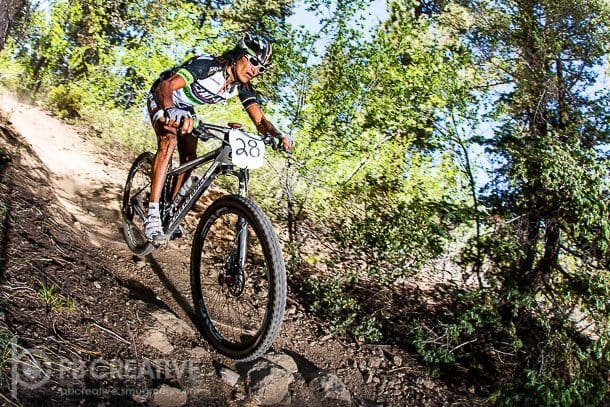 "The Grizzly 100 / Big Bear MTB Gran Fondo event offers some of the most scenic mountain biking in Southern California," according to Dede Hermon, event coordinator. "Riders should enjoy mild temperatures and the beginning of the Fall season with its vibrant display of colors. Plus, we have some of the best aid stations around! Space is limited so don't miss out!"
For more information on the Grizzly 100 / Big Bear MTB Gran Fondo visit Grizzly100.com.
Photo By Phil Beckman / PBCreativePhoto.com
This page contains affiliate links, where we get a commission if you decide to make a purchase through the links(at no cost to you) and helps support the site. As an Amazon Associate, we earn from qualifying purchases.