Amgen Tour of California Route
will Travel from South to North
AEG, owner and presenter of the Amgen Tour of California, welcomes 11 Host Cities across the state for the 13th edition of America's premier cycling stage race May 13-19. Throughout seven stages over seven days, the world's best cyclists will contest 600+ miles of roadways, highways and coastlines from Long Beach to Sacramento. The 2018 edition will mark the third time in race history that the peloton will travel the Golden State from south to north.
The Amgen Tour of California Women's Race empowered with SRAM, showcasing the world's best women cyclists, will run concurrently May 17-19, covering upward of 150 miles over three stages.
The annual professional cycling events carry the distinction of being the only U.S. races on the UCI WorldTour calendar and attract some of the most renowned cyclists and teams in the world. With seven new courses between them, this is the 11th consecutive year the event has featured an international platform for both men's and women's racing.
2018 RACE SCHEDULE
DATE MEN
Sun., May 13 Stage 1 Long Beach
Mon., May 14 Stage 2 Ventura to Santa Barbara County (Gibraltar Road)
Tues., May 15 Stage 3 King City to Monterey County (Mazda Raceway Laguna Seca)
Wed., May 16 Stage 4 San Jose (Time Trial)
Thurs., May 17 Stage 5 Stockton to Elk Grove
Fri., May 18 Stage 6 Folsom to South Lake Tahoe
Sat., May 19 Stage 7 Sacramento
DATE WOMEN
Thurs., May 17 Stage 1 Elk Grove
Fr., May 18 Stage 2 South Lake Tahoe
Sat., May 19 Stage 3 Sacramento
Host City information and a highlight video are available at www.amgentourofcalifornia.com.
The 2018 Host Cities include the return of fan and race team favorites, long-time veterans like San Jose and Sacramento, and two first-time destinations: Ventura and King City. A favored site for the women's race, South Lake Tahoe will once again host the men for the Stage 6 finish and welcome back the women for the fourth year in a row. The peloton will revisit Stockton and Long Beach for the first time in 11 years, with the men's overall start overlooking the beautiful Long Beach Waterfront. Folsom returns as a third-time host for an epic stage through the Sierra Nevada mountains. The exciting overall conclusion of both races on the same day in the State Capitol of Sacramento will provide spectators the opportunity to cheer on favorites across both fields.
"The 2018 Amgen Tour of California will captivate fans everywhere with all-star pelotons and new routes that showcase the incredible beauty of the Golden State," said Kristin Klein, president of the Amgen Tour of California and executive vice president of AEG Sports. "With a mix of Host Cities that highlight the diversity of California – from urban to remote, ocean to desert, forests to mountains – the race continues its tradition as a dynamic and anticipated event on the international calendar."
The Amgen Tour of California is designed to cover a variety of terrain, allowing different types of specialists among the field of the world's greatest cyclists to shine throughout the week. Highlights of the men's race will include the Queen Stage from Ventura to the summit of Gibraltar Road in Santa Barbara County; a challenging mountain stage with an uphill finish at 6,500 feet elevation in South Lake Tahoe on day six; and the highly anticipated sprinter showdowns the race has become known for on many stages. Similar to 2017, the women's overall will be contested on the high-altitude Queen Stage in South Lake Tahoe which features one of the biggest climbs in the UCI Women's WorldTour, while the speedy sprinters will find their opportunities on the first and last stages of the race.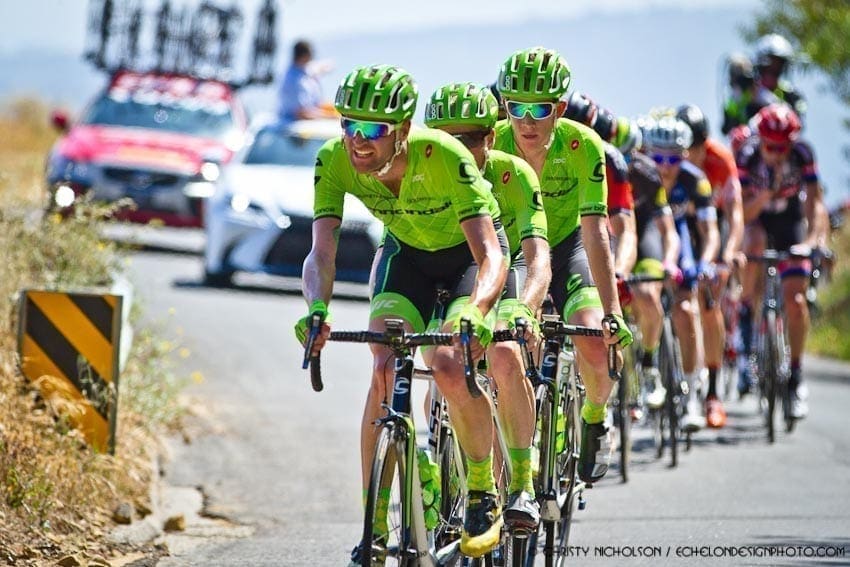 Title sponsor Amgen has been a race partner since race inception. In 2005, Amgen launched Breakaway from Cancer®, its national initiative to increase awareness of important resources available to people affected by cancer – from prevention through survivorship. Amgen expanded its platform in 2016 to launch Breakaway from Heart Disease™, aimed at encouraging Americans to have a game plan to tackle heart disease by understanding their risk through diagnostic screening and by taking charge of their heart health through diet, exercise and appropriate treatment options. To learn more, visit breakawayfromcancer.com and breakawayfromheartdisease.com.
"At Amgen, our mission is to serve patients, and for more than 35 years we have reached millions of people with our medicines," said Laura Hamill, senior vice president, U.S Business Operations, Amgen. "Our sponsorship of the Amgen Tour of California gives us a platform to discuss, educate and empower people to have hope and believe in drug innovation to live a longer, healthier life."
This page contains affiliate links, where we get a commission if you decide to make a purchase through the links(at no cost to you) and helps support the site. As an Amazon Associate, we earn from qualifying purchases.