Dynamic Duo of Omar and Reyes Aguilera and Ex-BMX World Champion Kory Cook Bolster Squad for 2019
The Pacific Premier Bank Cycling Team has announced its roster for the 2019 season. The team welcomes several new riders and is excited to continue to build upon the foundation laid over the past five seasons. The team will focus on road and criterium races that provide the highest level of competition and exposure within title sponsor Pacific Premier Bank's growing market region.
"We are very proud of what we have accomplished putting this squad together for 2019, really this is the culmination of the hard work put in by everyone who has been involved over our five-year history," said team owner/director Rick Thomas. "We've been able to add both youth and experience to a strong contingent of returning riders. To say this is the most promising group we've assembled to date would be an understatement."
Ian Holt Back in the Mix After Being Sidelined Most of 2018
After nearly a year off following a crash at the 2017 Tour of the Gila, veteran Ian Holt returns to the team with a fierce determination to add to his past success. "For well over a decade Ian has been competing in the North American peloton, that's a best-case scenario when you're looking for a mentor for your developing riders," noted Thomas. "It's super exciting to have him back in the mix." Holt, who represented the USA at the UCI Track Cycling World Championships in 2016 returned to the team last July at the Manhattan Beach GP.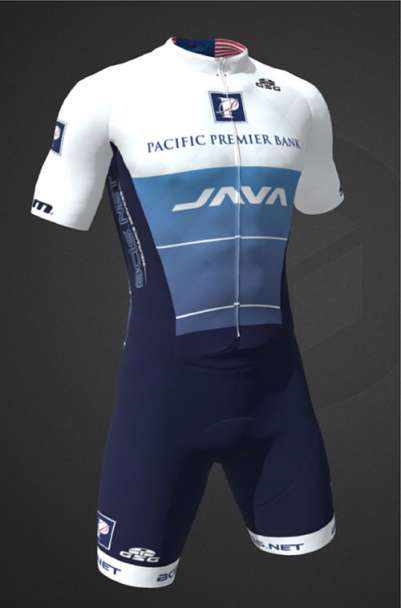 Pacific Premier Bank Returns as Title Sponsor Joining Java Bikes, BCIS Insurance and Johnny's Tree Service
"Pacific Premier Bank (NASDAQ: PPBI) is excited to continue to support the team again in 2019," said Thomas. Their footprint has now reached central California and continues to expand each year." Pacific Premier Bank was included on Fortune's 100 Fastest Growing Companies List in 2018. "We've also secured JAVA Bikes as the official bicycle sponsor and will have a new look with all apparel coming from the Italian company GSG Apparel."
Pacific Premier Bank's 2019 Roster
Omar Aguilera

Reyes Aguilera
Cameron Bond

Kory Cook
Anthony Fitch
John Garbo
Ian Holt
Noah Schlosser
The Pacific Premier Bank Cycling Team will kick off their 2019 schedule at the Santa Barbara Road Race on January 26, 2019.
This page contains affiliate links, where we get a commission if you decide to make a purchase through the links(at no cost to you) and helps support the site. As an Amazon Associate, we earn from qualifying purchases.