British female cyclists Hannah Rhodes set a new women's Everesting record completing an ascent of 8,848 meters in the first week of June. The cyclist completed the ascent in a little over nine hours completing 163 kilometres along the way. Rhodes' record equaled the height of Mount Everest. Sports around the globe are slowly returning from hiatus. NFL fans are anticipating the next season of gridiron action and whether or not the Kansas City Chiefs can repeat as Super Bowl winners. Fans can get football betting tips before wagering on the 2020 preseason games when they kick off in August.
Rhodes' record of 09:08:31 was better than former Everesting record holder American Lauren De Crescenzo's previous mark of 09:57:29. De Crescenzo, a former pro cyclist and current research fellow at the Centers for Disease Control (CDC), had taken the Evertesting record from Katie Hall, whose mark lasted a mere week. Rhodes' record is nearly 50 minutes better than De Crescenzo's cycling achievement.
De Crescenzo was on a Covid-19 pandemic deployment for 60 days prior to completing her ride. She went from deployment to setting a brief Everesting record in a mere seven days. The former pro left cycling due to a brain injury which inspired her to return to education to gain her Master's Degree in Public Health. De Crescenzo stated her Everesting feat was the hardest thing she had ever done.
De Crescenzo set the Everesting record on May 31, 2020 by ascending Hogpen Gap in Blairsville, Georgia 24 times in nine hours and fifty-seven minutes. She covered 111 miles with an average incline gradient of 9.83%. De Crescenzo's record lasted a week before Rhodes smashed the mark.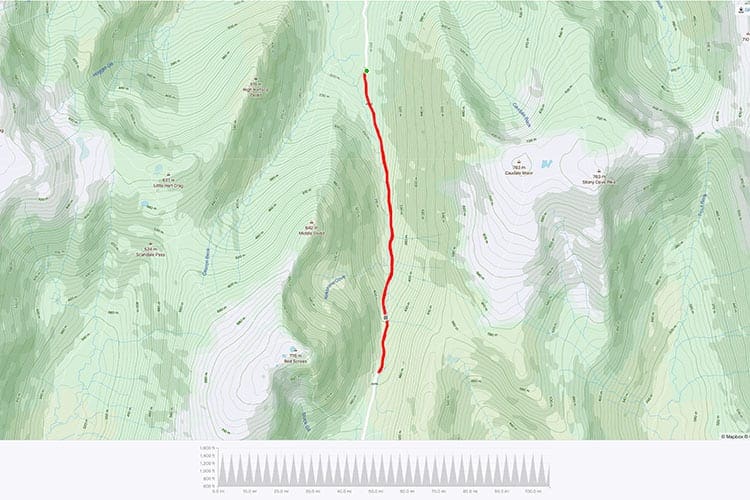 Everesting has boomed since the Covid-19 pandemic lockdown with cyclists attempting to break the record. Due to the boom in Everesting around the world, the women's and men's records have changed hands multiple times in just a few weeks. Professional and amateur riders have turned to Everesting to improve fitness levels in the wake of wide-spread tournament race cancellations.
Most riders who have jumped on the Everesting fade since the coronavirus pandemic started have not trained extensively in advance of record-breaking attempts. Some riders have completed attempts to raise money for charity along with staying fit. Riders attempting to achieve the Everesting record have studied other cyclist's Strava pages to determine the pace needed to break the record.
Rhodes completed the successful ride in England's Lake District. She rode through the Kirkstone Pass a total of 27.5 times with an average incline of 10.9%. The British rider maintained an average 18.2 kilometers per hour. The speed made Rhodes Britain's fastest man or woman to complete an Everesting attempt. Rhodes completed the ride on Kirkstone Pass as a way to raise donations for the Staffordshire North & Stoke-on-Trent Citizens Advice Bureau.
Rhodes' record was recorded via her Strava app and after compiling ride data, Hells 500, the organizers of Everesting records, confirmed her feat. The British rider produced 124 pages of QOMs on Strava.
The current popularity of Everesting means Rhodes' record is likely to fall soon. As cyclists seek to maintain fitness in the absence of races, attempts to break the record are likely to continue.
Fans can follow Hannah on STRAVA as well as donate to her GoFundMe.
Photos courtesy Hannah Rhodes
This page contains affiliate links, where we get a commission if you decide to make a purchase through the links(at no cost to you) and helps support the site. As an Amazon Associate, we earn from qualifying purchases.