Cyclists of all levels around the world come together to ride on September 12th
One goal: Empower women and girls in our backyards and across the globe through the power of bicycles
Proceeds to benefit international NGO World Bicycle Belief that provides bicycles to girls in rural developing regions to overcome barriers
World Bicycle Relief (WBR) launches a new global DIY ride to bring together riders of all places, levels, and backgrounds to achieve one common goal: empowering women and girls across the globe. Proceeds to benefit WBR programs to tackle gender inequality through helping girls and women better access education and healthcare through the humble bicycle.
How Pedal to Empower works
Pedal to Empower is open to riders of all abilities, whether you ride around your neighborhood as a family, up a mountain, or on your indoor trainer. Before the event, registrants receive access to a Pedal to Empower app and a virtual Adventure Kit with tools and props to inspire riders along the way. WBR has partnered with route planning app and website Komoot to help users map out the perfect ride.
The challenge is $25 for US residents to enter, and free for other countries. Participants will earn exciting incentives for the different amounts of money they raise.
Registration is now open at www.pedaltoempower.com.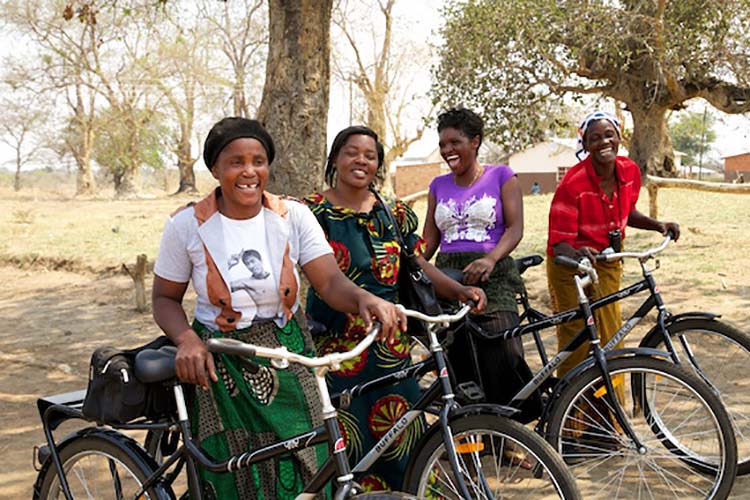 Tackling gender inequality through bikes
Whilst many this year have been able to discover and enjoy the benefits and freedom of cycling, WBR has been continuing their work to get bikes into the hands of those who need them most.
In rural developing communities, distance and lack of mobility constrain access to critical services and opportunities. For women and girls, a bike can help unlock a quality education, well-paid employment, reproductive healthcare, and property rights. By giving a girl a way to get to school safely, for example, a bike can enable them to stay in attendance, receive an education and break the cycle of poverty.
WBR CEO, Dave Neiswander, said: "We're truly excited to be able to announce Pedal to Empower today, having been inspired not only by the mass uptake in cycling in the previous few months, but by seeing how we can collectively make a difference in the world even in challenging times. We're looking forward to seeing people all around the world participate on September 12."
This page contains affiliate links, where we get a commission if you decide to make a purchase through the links(at no cost to you) and helps support the site. As an Amazon Associate, we earn from qualifying purchases.