27octAll DayTour de Summer CampsRegister Now
Event Details

The Jewish Federation's Tour de Summer Camps is a community cycling event on Sunday, October 27th 2019 that will raise significant funds to send kids to Jewish summer camp, helping them build a lifelong connection to Jewish identity and values. In our efforts to best support the scholarship program that sends more kids to Jewish Summer Camp, you must fundraise a minimum of $500 for ages 30 and over or $250 for ages 16 to 29.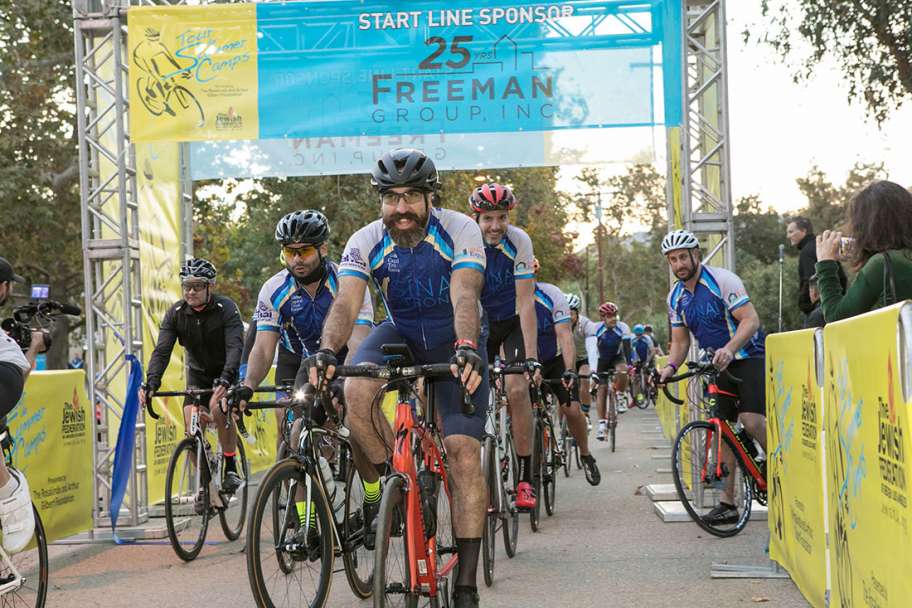 more
Location

Camp Alonim on the Brandeis-Bardin Campus of the American Jewish University, Simi Valley
Event Type
Fun Ride, Cycle at camp on stationary bikes
Distances
18-mile, 36-mile, 62-mile (Metric Century), or 100-mile (Century) ride. There is also a Cycle at Camp on stationary bikes for a one hour session at 9:30 am, 10:30 am, or 11:30 am.