20novAll DayUdo Memorial Ride for Fallen CyclistsRegister Now
Event Details
Be sure to put this on your calendars folks! Join Antje Heinz and Lauren Lentz to ride the 7th edition of the Udo Memorial Ride in remembrance of all cyclists fallen on the road. Thru their life stories, we promote respectful behavior toward cyclists on the road. In honor of our family members, friends, or fellow cyclists, let's share the moment over 3 different routes in beautiful San Diego North County.

Tell your friends and other riders – Help spread the word! We'll have various ride leaders spread throughout the rider groups to help navigate the course, but please, as always, be self-sufficient and knowledgeable about the planned ride! This year the rides start at the Canyon Bicycles Showroom in Carlsbad.
Ride Start:
Canyon Bicycles Showroom
5600 Avenida Encinas, Carlsbad CA 92008
Free parking!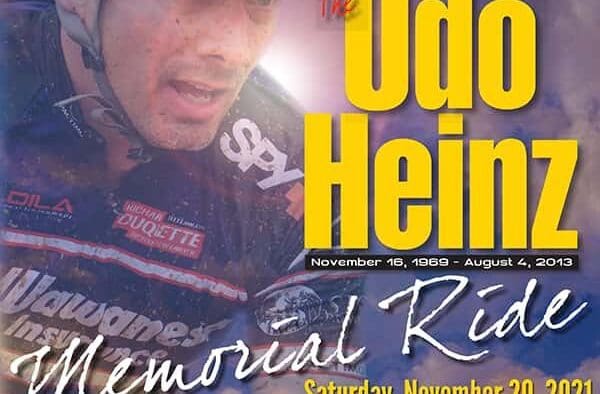 more