Champion System Forms New Pro Cycling Team
1/18/11 - Champion System, a leader in custom technical apparel, is proud to announce the debut of a new professional cycling team. The team is registered as a UCI Continental Team in Hong Kong.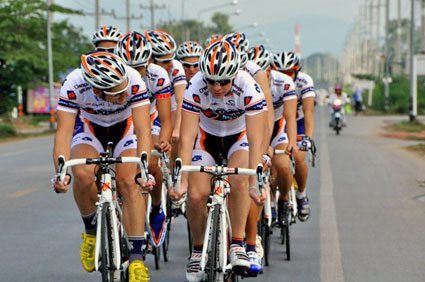 Team Champion System preps for the race season. The Team will use
Champion System clothing and Champion System frames.
The 16 member team consists of riders from six different nations (Hong Kong, Estonia, Germany, Austria, Australia and Switzerland). The captain of the team is cycling veteran Jaan Kirsipuu, a former stage winner in the Tour de France as well as a former wearer of both the overall yellow leader jersey as well as the green sprint leader jersey. In 1998 and 1999 he was the number one ranked professional cyclist based on his total UCI victories. With a lightning fast sprint, even at the age 41, this seasoned pro will not only be counted on to win races but also as a mentor to the younger riders. In 2010 the Estonian sprinter was 3rd at the National Road Championships. In addition, Jaan appeared on the podium in prestigious stage races such as the Tour of China and the Tour of Thailand.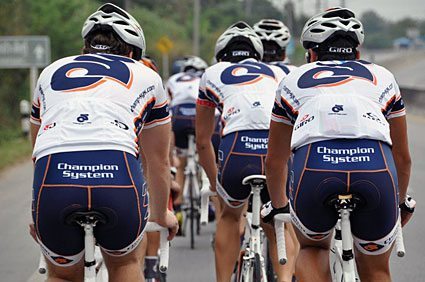 Team Champion System is outfitted in kits by Champion System.
One of the primary goals of the team is to allow Asia's top cyclists to compete in Europe at the highest level of the sport. Until now opportunities for Asian racers to compete in Europe have been rare. Team Champion System will now pave the way.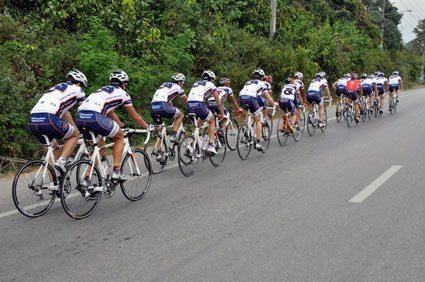 Team Champion System.
The team will be competing on Champion System frames, a new division of Champion System. Scott Kaylin, co-founder of Champion System, stated "We opted against any of the title sponsorship offers we received and instead decided to form a new company to produce Champion System frames. All the profits will go towards maintaining and growing our own pro team and hopefully additional Champion System teams. This puts us in a position of not worrying about finding sponsors every few years to keep the teamgoing."
The team will make their racing debut at Tour de Langkawi, January 23-February 1.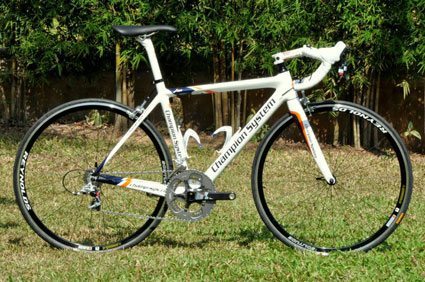 Team Champion System will use frames by Champion System.