Four by 3000 is a documentary following Team Working Nation while competing in the Race Across America while biking non-stop from coast to coast. The Four by 3000 documentary covers Southern California's Kurt Broadhag, Tony Restuccia, Chris DeMarchi and Phil Tinstman and crew as the compete and their journey racing in RAAM 2016 in stunning 4K.  The film crew is deeply embedded with Team Working Nation capturing all the drama that occurred in the race from Oceanside, California all the way across the country to Annapolis, Maryland. Within the six days the movie captures vehicle breakdowns, severe weather, team conflicts, and even family tragedy. Throughout the hardships the team and crew fought to maintain focus and determination.  Follow along to get a in-depth view of what it takes to complete the toughest bike race in the world and the human connection those that take part in the race experience.
Currently the entire movie is shot and almost completely edited.  Now, funding is needed to properly market the movie. Without a proper budget we will only be able to reach a small limited market through direct download sites such as Vimeo. With a fully funded marketing budget we can enter the movie in film festivals and secure a distributor allowing us to share our journey with people around the world.
A Kickstarter Campaign has been set up to raise money to get the movie into film festivals and also secure worldwide distribution.  The campaign ends on Sunday, June 18.
Information on the movie and more information on how to back the project can be found at Four by 3000's Kickstarter Campaign.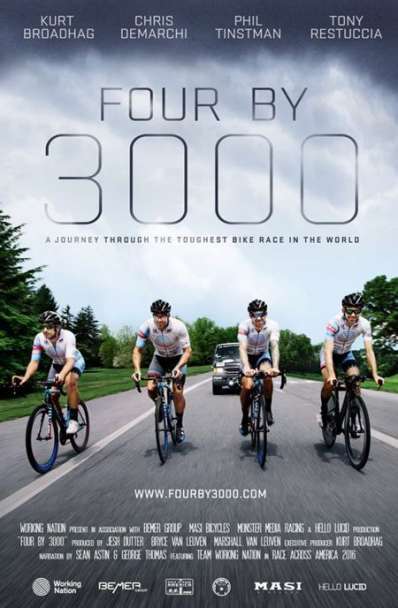 This page contains affiliate links, where we get a commission if you decide to make a purchase through the links(at no cost to you) and helps support the site. As an Amazon Associate, we earn from qualifying purchases.