IMBA supports 68 projects in 31 states  that represent
500 miles of shovel-ready new trail
The International Mountain Bicycling Association (IMBA) has launched its most widespread effort ever to directly fundraise for the expansion, improvement, and accessibility of mountain biking in the backyards of millions of people.
The IMBA Dig In Campaign is an effort to raise funds for approved mountain bike projects being undertaken by IMBA chapters. For 2017, this means 68 trail and bike park projects in 31 states. From California to Illinois to Georgia and everywhere in between, each of these 68 projects is a success story for mountain bikers. See all the projects at win.imba.com/digin.
"These projects are a product of the hard work of dedicated volunteer mountain bikers who are making their communities better through trails," said Dave Wiens, IMBA Executive Director. "It is our pleasure to introduce a campaign all across the country that supports mountain biking, mountain bikers and trails."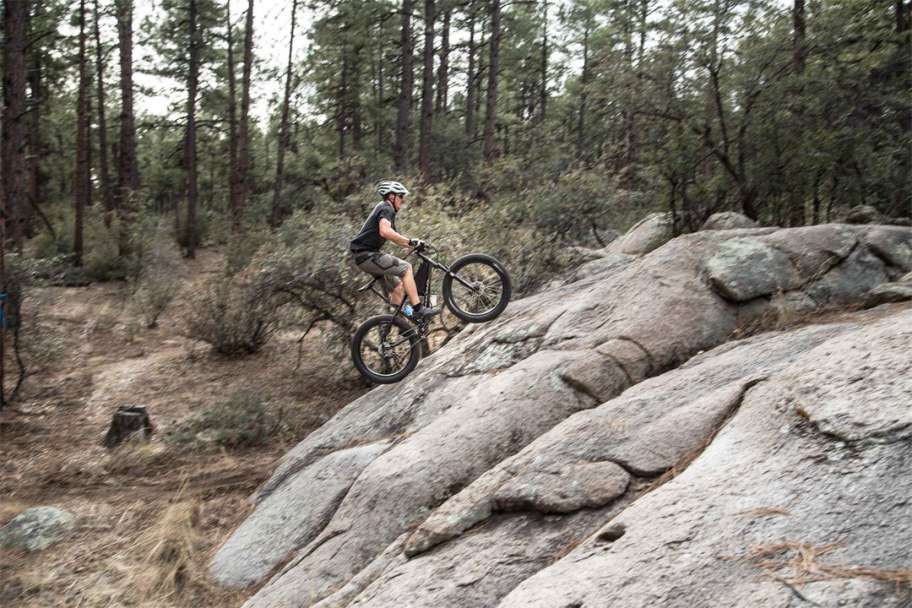 This campaign supports 500 miles of new trails, the maintenance of 140 miles more, 10 new bike parks and/or pumptracks and four trails that will specifically serve the growth of National Interscholastic Cycling Association (NICA) high school mountain bike racing. Individuals can support the campaign through December 31 in several ways:

Give where they ride, making a tax-deductible donation directly to their chosen project.
Make one donation to be divided equally among all 68 projects.
Shop with one of IMBA's corporate partners giving back a portion of profits to Dig In.
In addition to individual contributions, IMBA is raising money from the bicycle industry and will distribute those funds equally among all 68 projects.
IMBA believes mountain biking changes lives and wants to change as many lives as possible. IMBA is also committed to significantly accelerating the pace of new trail builds over the next five years. The Dig In Campaign represents just one element of the organization's step toward new efforts to reach, engage and directly support the broader mountain biking community.
From Pittsburgh to California (nine projects in California, alone), a great many of the Dig In projects are part of systems that are 15-or-more miles in length (including a 93-mile trail project in Ohio), and represent the culmination of decades of passionate advocacy work plus massive fundraising and community-building efforts. There are also classic underdog stories of groups succeeding against years of anti-mountain bike sentiment. For example, Team Dirt, IMBA's chapter in Corvallis, Oregon, is raising funds for some of the area's first sanctioned singletrack.
REI, FOX Racing Shox, CLIF, G-Form, SRAM, Niner Bikes and PeopleForBikes all support the Dig In Campaign. IMBA recognizes Headsweats, Showers Pass, Shredly, Orange Mud and ZOIC for donating a portion of sales during the campaign to Dig In projects. IMBA also thanks MTB Project for hosting a fundraising match campaign to support Dig In.

The International Mountain Bicycling Association (IMBA) is a 501(c)3 non-profit educational association established in 1988. Its mission is to create, enhance and protect great places to ride mountain bikes. Learn more at imba.com.
This page contains affiliate links, where we get a commission if you decide to make a purchase through the links(at no cost to you) and helps support the site. As an Amazon Associate, we earn from qualifying purchases.