SoCal's 2018 Bike Racing Season Kicks Off with the Ice Breaker Grand Prix
The  2018 Southern California Road Calendar has been added to SoCalCycling.com's Event Calendars. The bike racing season will begin on January 14th with the Ice Breaker Grand Prix in Ontario.
We recently enhanced our SoCalCycling.com event calendars with some new features for each event including a registration link, social media sharing, add to iCal and GoogleCal, in addition to the event's details.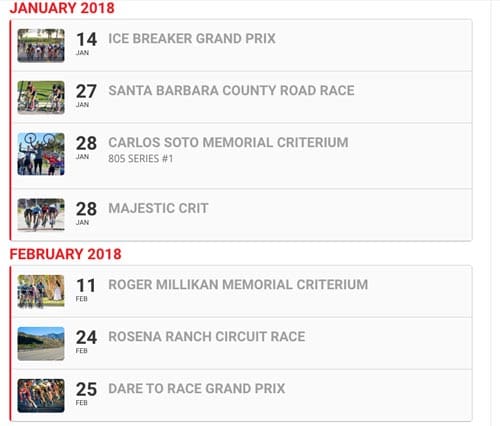 Please check back to SoCalCycling.com often as new events are added continually throughout the year to SoCalCycling.com's  event calendars as they become available. If you are an event promoter that would like your event listed on our event calendars please contact us for more info.
For more great events to participate in or watch, please check out our Fun Ride / Gran Fondo and Cyclocross / Mountain Bike Calendars, in addition to our Road Calendar.
Photo © Christy Nicholson / EchelonDesignPhoto.com
This page contains affiliate links, where we get a commission if you decide to make a purchase through the links(at no cost to you) and helps support the site. As an Amazon Associate, we earn from qualifying purchases.