May 5, 2018 will be Inaugural International Women's Mountain Biking Day

The International Mountain Bicycling Association (IMBA) is pleased to announce the creation of International Women's Mountain Biking Day, to be the first Saturday in May every year. IMBA will partner with SRAM, PeopleForBikes, Rebecca Rusch and others to promote the inaugural edition of this special event, taking place May 5, 2018.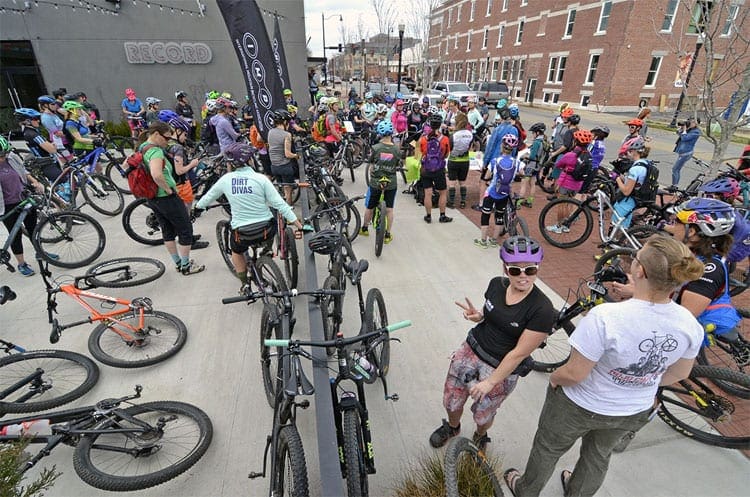 International Women's Mountain Biking Day came out of the IMBA UPRISING event, IMBA's first-ever women's conference, held March 22-25 in Bentonville, AR. Attendees were encouraged to share their best ideas for engaging more women in mountain biking.
A day dedicated to women enjoying mountain biking with each other and encouraging fellow women to join them was dreamed up by Andree Sanders of Trips for Kids Metro New York. The idea was chosen as the best out of nearly 100 suggestions and won Sanders a SRAM GX Eagle Group.
"International Women's Mountain Biking Day represents the spirit of the UPRISING event, where one of the primary takeaways was to simply go out and do something," said Aimee Ross, IMBA Brand Director and the creator of UPRISING. "Engaging your community, getting more people riding and making a difference doesn't require a big, formal plan. Action of any kind can lead to inspiration, motivation and even more action. You can get started on the path to more women on bikes or making where you live better for mountain biking by just going for it and doing something."
Similar to IMBA's Take a Kid Mountain Biking Day—a 14-year-old event that has been celebrated by more than 100,000 people worldwide—International Women's Mountain Biking Day will be largely social-media driven. Local organizations and individuals are encouraged to use the day as a driver for grassroots engagement, festivals, rides, awareness campaigns and other activities to both celebrate and encourage women mountain biking.
Additional event details will be announced during the Sea Otter Classic in late April. For 2018, engagement will be simple. Whether you create formal programming, ride with your friends or introduce another woman to mountain biking, participants are encouraged to share their stories. Send them to [email protected], use #womensmtbday and tag @imba_us.
This page contains affiliate links, where we get a commission if you decide to make a purchase through the links(at no cost to you) and helps support the site. As an Amazon Associate, we earn from qualifying purchases.