Today, cycling is a lot easier than it used to be, even in big cities. In addition to adding more bike lanes, most major cities have included numerous bike sharing stations to promote cycling. Cycling around a city can also be a fun way to explore a new place because you'll be able to see more in a short period of time than you would on foot. And of course, it's a great way to exercise while you're sightseeing.
Biking is an option in nearly all major cities, either to get around or just as a recreational activity. Still, some cities have done more to promote bike friendliness than others. Below are some of the must-visit destinations for bike lovers.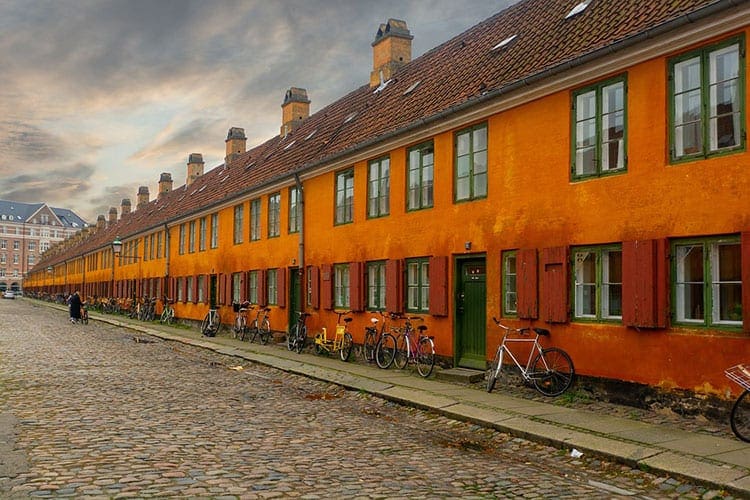 Photo by LeifLinding
Copenhagen
No list of bike-friendly cities would be complete without Copenhagen, the world's mecca of biking. It's not just tourists that get to enjoy Copenhagen's protected bike lanes and bridges. Around half of the city commutes to and from work by bike, rain or shine.
This emphasis on biking isn't just good for noise, traffic, and commuters' health — it also helps to protect the environment. Copenhagen is striving to be carbon-neutral by 2025. So when cycling around this gorgeous city, you'll find it's literally a breath of fresh air.
Amsterdam
This city, which often rivals Copenhagen for the no. 1 spot of bike friendliness, actually has more bikes than people. With over 320 miles of bike lanes, Amsterdam makes for smooth biking given how flat it is. Here, cyclists absolutely own the roads, and their confident attitudes on the road show how the Dutch value biking over other forms of transportation, like driving or walking.
Cycling in Amsterdam may not be for the faint of heart, given how quickly and close together bicycles move. But once you've got the hang of it, biking is one of the fastest and neatest ways to get around this beautiful city.
Barcelona
In a city that is home to 1.6 million people, there's a lot to do, see, and explore. So who has time to do everything on foot? The good news is that Barcelona is extremely friendly to cyclists, and makes it easy for tourists to get around on a bike. In fact, the city recently updated its Urban Mobility Plan, which aims to double its cycling network to 190 miles by the end of 2019.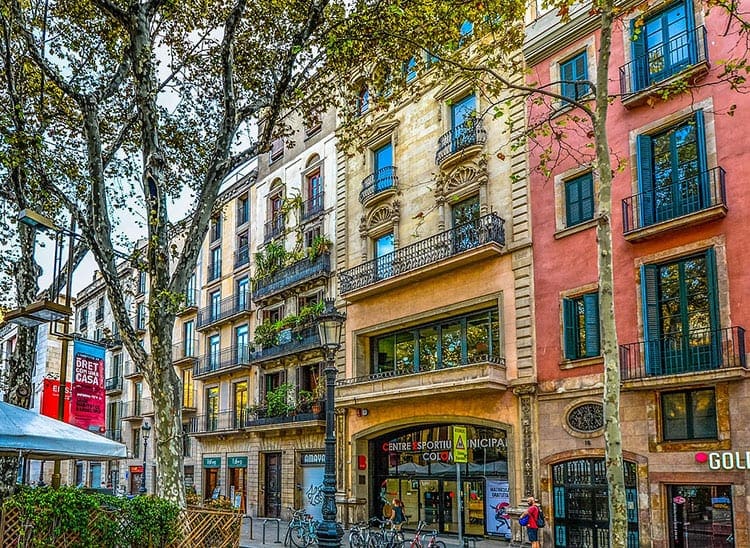 Photo by kirkandmimi
Use one of Barcelona's ubiquitous bike share stations to see the sights. Take a cycling tour around the historic Old Town neighborhood, for example, or book a tour that combines biking with tapas and wine.
Bogota
It's not just European cities that are upping their bike game. Bogota, the capital of Colombia, is working hard to promote cycling and bike friendliness. The city is known for the Ciclovía, which closes around 60 miles of streets to cars every Sunday for pedestrians and bikers to roam about freely. It also boasts over 180 miles of bike lanes that connect different parts of the city.
If you're looking for a taste of Bogota's passions all in one, check out the Coffee and Literature Bike Tour, which connects libraries, cafes, and bookstores for cyclists to visit.
Montreal
Make no mistake, these Canadians are hardy. Even in a city that retreats underground in the winter, cyclists still brave the freezing temperatures to get to work or school. Of course, bike activity picks up in the spring and summer, when cyclists get to enjoy over 200 miles of bike lanes, many protected. Bike share stations are everywhere, and recreational bikers get their workout cycling up and down the beautiful Mount Royal park. If you're looking for a city with European charm that's still a shorter trip than crossing the Atlantic, Montreal is the place for you.
Wherever you've planned your next trip, there are biking options for you. As you're setting your itinerary, check out the local bike map, bike rental or bike sharing stations, and read up on safety tips. Above all, don't forget to have fun!
Top Photo – Photo by Ryan McGuire
This page contains affiliate links, where we get a commission if you decide to make a purchase through the links(at no cost to you) and helps support the site. As an Amazon Associate, we earn from qualifying purchases.