From official launch to international stage:
Sidi Shot 2 DZero debuts at its first Tour de France
Officially launched in mid-June and now catapulted onto the international stage, Sidi's new creation – Shot 2 DZero – accompanied the athletes along the roads of the 109th edition of the Tour de France for three weeks.
The unique and innovative design of the DZero is particularly linked to the territory where Sidi was founded and expanded. On the occasion of the Tour de France, the new model told the charismatic personality of its founder, who inspired the design, across the border.
The design reflects the dynamic spirit of Dino Signori with his most famous exclamations in Venetian dialect-jokingly addressed to athletes and employees, which remain etched in the minds of those who hear them.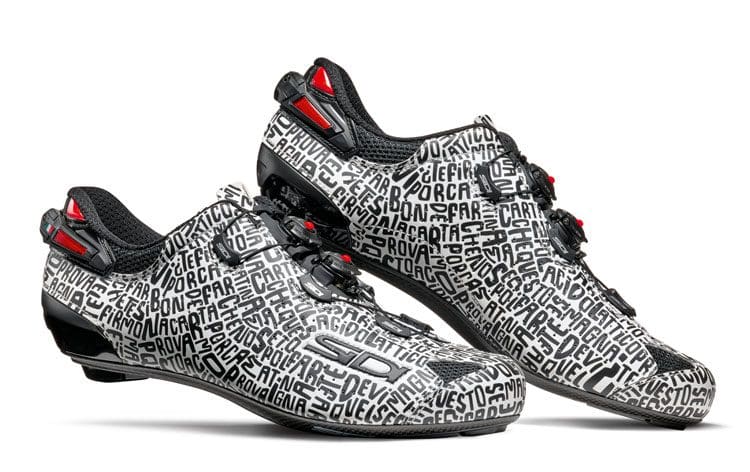 The main features of the Shot 2, the model to which champions entrust their sprints in the mountains, remain the integrated heel, the "Double Tecno3 Flex" rotor and the "C-BOOST SRS" sole in latest generation carbon. All aspects that make it high-performance when pushing, comfortable and elegant. The upper of the DZero model, on the other hand, gets a new look as it is projected towards the future in the direction of eco-sustainability thanks to the materials coming from the processing of industrial waste, and a coating produced with Bio based resins derived from cereals, with which it was made. The insole is also partly made of cotton and 95% recycled PU.
An authentic declaration of intent for a brand that has always been devoted to respectful development and anchored in the values – shared with cycling – of harmony and coexistence.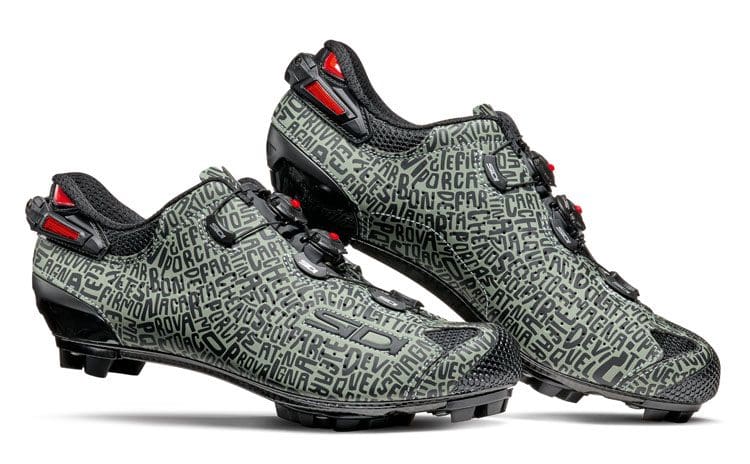 Supporting and underlining the importance of a project as ambitious as it is imaginative were the riders who started the Tour de France from Copenhagen. The athletes had the shoe available to tackle a 3,350.4 km route, 53 km of which are time trials and the remaining 3,275 km divided into: 6 flat stages, 7 medium mountain stages and 6 high mountain stages.
A 21-stage, 24-day journey that passes through 3 nations to finish as usual in the marvelous setting of Paris. This was the perfect scenario to present to the world this novelty that marks an important new chapter for the iconic Maser company.
This page contains affiliate links, where we get a commission if you decide to make a purchase through the links(at no cost to you) and helps support the site. As an Amazon Associate, we earn from qualifying purchases.