Finish the Ride Halloween
October 30th 2022
Heritage Park, Santa Clarita
It's not just an event, it's a movement.
On this Sunday, the 30th of October 2022, see the reason why Santa Clarita is known as the Southern California hub of cycling — scores of great bike paths and running trails snake through this wide-open and scenic valley. Join hundreds of your fellow cyclists along the scenic San Fransciquito Bike Path and beyond as well as riding the beautiful Santa Clara River Path. For those who want a serious ride, take on our Metric Century which travels up to Acton by the world-famous Vasquez Rocks.
By participating in Finish the Ride Halloween, you are supporting Streets Are For Everyone (SAFE) in improving the quality of life of bicyclists, pedestrians, and drivers alike by working to reduce injuries and fatalities as a result of traffic collisions.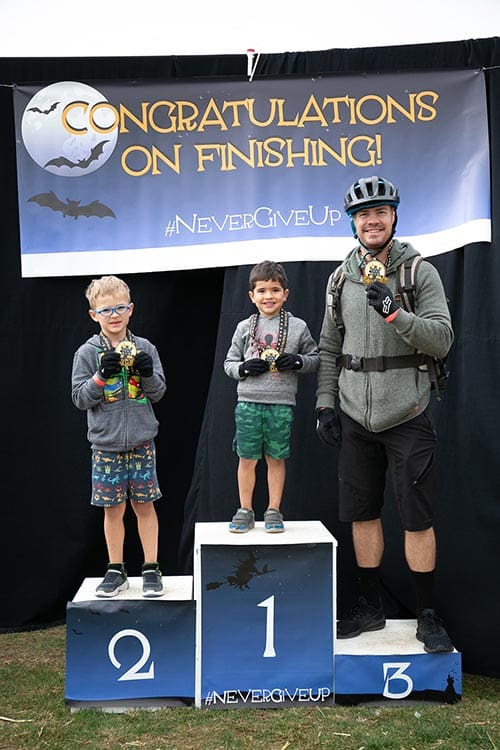 The event is located at Heritage Park in Santa Clarita, 24155 Newhall Ranch Rd, 91355. Start times are as follows (click on the distance link to view the route map):
Event Features:
Includes t-shirt or athletic sleeves with registration
NEW finishing medals awarded for all events
Halloween graveyard photo area
Halloween-themed Expo area with live music, food trucks, vendor booths, a beer garden, and more!
Amazing raffle.
Top Finisher trophies for runners/walkers
Costume Contest!
Online registration closes this Thursday at midnight, and space is limited, so register today at www.streetsareforeveryone.org/finish-the-ride-santa-clarita.
Questions? Please contact at [email protected]
This page contains affiliate links, where we get a commission if you decide to make a purchase through the links(at no cost to you) and helps support the site. As an Amazon Associate, we earn from qualifying purchases.