Spandex Stampede returns next month on March 24th with Gravel Vol. 3. Taking place in the rolling hills of Temecula, CA the ride will start and finish at the beautiful Lorimar Winery as it did with the past November event.
The gravel ride will be limited to 200 riders once again and will feature a new challenging route in the 45 mile range. The post event is where the fun continues with live music, great food and beer courteous of Rouleur Brewing. As with any Stampede you get a premium day with even more premium goodies via your swag bag which every Stampeder receives.
New for 2018 is Cannondale coming on board as secondary sponsor to Muscle Monster. Cannondale will partner with their presence at the events for '18 and activation through Cannondale shops through out the Southwest region. This partnership shows the growing presence of the Stampede Gravel events with top notch brands.
Also on the calendar for the '18 year is the inclusion of a SPNDX Stampede event during the Tour de Big Bear cycling festival. Sunday, following the Tour de Big Bear road grand fondo will be the SPNDX Stampede Gravel Big Bear edition ride. This ride will start and finish out of the Big Bear village and will take riders through single track, fire roads and beautiful ridge line routes. This will be the first Stampede outside of Temecula where they first begin in 2015. Our November fall edition Stampede will have a date TBA at a later time.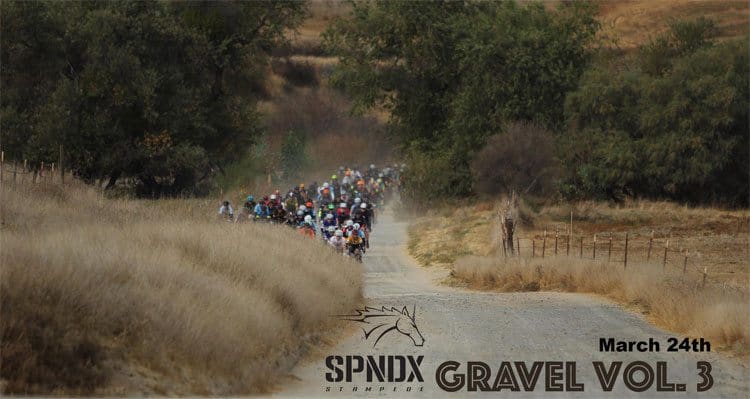 Registration and more info for SPNDX Stampede Gravel Vol. 3 can be found at:
Web Site – www.spndxstampede.com
Social Media – @SPNDXstampede
If you would like to come on board as a sponsor or volunteer for the event you may get in touch at [email protected]
.
This page contains affiliate links, where we get a commission if you decide to make a purchase through the links(at no cost to you) and helps support the site. As an Amazon Associate, we earn from qualifying purchases.