7th Annual CycloFemme Mother's Day Ride Takes Place May 12-13, 2018 in
Hundreds of Cities Worldwide to Celebrate Female Empowerment
World Bicycle Relief (WBR) and CycloFemme are partnering for the second consecutive year to celebrate the power of the bicycle as an empowerment tool for girls and women worldwide. The 7th annual CycloFemme Mother's Day ride, taking place throughout the weekend of May 12-13, 2018, welcomes participants in hundreds of cities spanning the globe to raise funds to provide bicycles for girl students in Zambia through WBR Bicycles for Educational Empowerment (BEEP) programs in the region. The two organizations hope to build on the momentum from last year's partnership, which successfully raised $30,000, due in part to a generous matching donation, and resulted in 214 bicycles for girl students in Kenya.
"CycloFemme is building an engaged and purpose-driven community that is empowering women and girls, both locally and globally, values that are vitally important to World Bicycle Relief," said WBR Global Director of Marketing Ruth-Anne Renaud. "World Bicycle Relief and CycloFemme also share the belief that bicycles provide independence, self-empowerment and joy and we're excited to partner this year to provide life-changing bicycles for girl students in Zambia."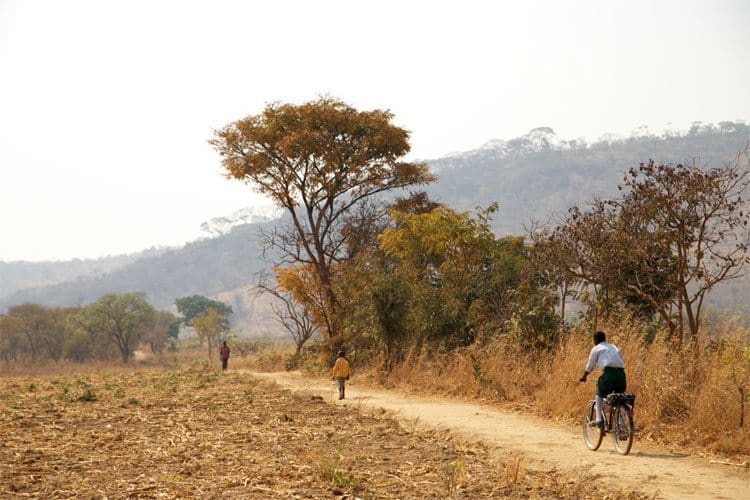 Funds raised from last year's community partnership between WBR and CycloFemme helped mobilize girl students at Kenyan schools like the Orando Secondary School in Kisumu County. At Orando Secondary School, the community celebrated the new bicycles with prayers of thanks, performances, signing of contracts and a speech by deputy principal Vivianne Ochieng.
"The bicycles are supposed to give the students, especially the girls, a sense of ownership," Ms. Ochieng said. "This is supposed to boost (the girls') esteem to know that they can also own property, take care of the property and manage them. Let us celebrate and appreciate."
This year, CycloFemme is challenging its community to help create change for girls in Zambia during the 7th annual Mother's Day ride and has already secured nearly $9,000 in donations. Embracing the 2018 theme, "RIDE Together, RISE Together," riders in hundreds of cities worldwide are encouraged to add a fundraising component to support WBR, a global non-profit that designs and distributes high-quality bicycles to students, healthcare workers and entrepreneurs in developing countries. Donations raised by CycloFemme participants will provide life-changing bicycles for girl students living in rural Zambia where distance is a barrier to education.
"When we ride together, we rise together. Our voices are amplified when we come together, lifting and holding one another to a higher potential. CycloFemme rides are full of joy, camaraderie, support, and passion. Through these celebrations we have an opportunity to rise together, building one another up and focusing our collective strength toward positive change," said Sarai Snyder, co-founder, CycloFemme.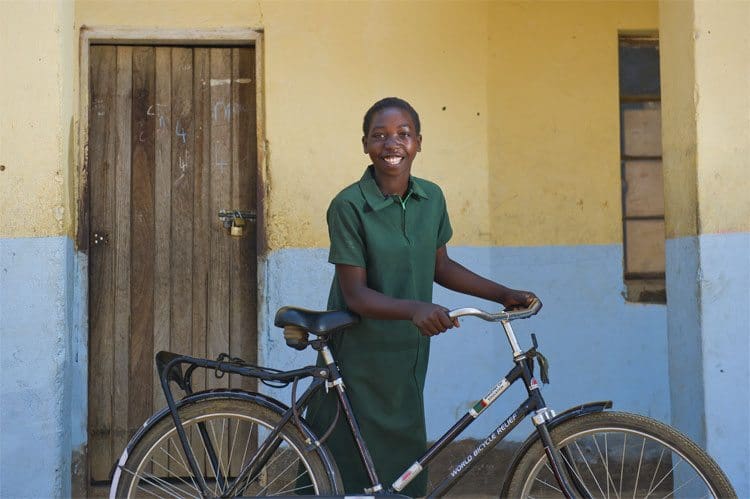 Over four million children live in poverty in Zambia and over 375,000 children in rural regions are not enrolled in school. Many factors contribute to children not attending school. For rural students, a common and significant barrier to accessing education is distance; students often face long, exhausting walks over difficult terrain.
For girl students, who are also required to perform hours of domestic chores in the morning, a long walk proves even more challenging. Students often arrive late and tired and academic performances suffer if they manage to stay in school at all. A high-quality bicycle can remove these barriers, keep girls in school and keep them safe as they travel to school. World Bicycle Relief is committed to helping these girls achieve their educational goals and become change-makers within their communities and around the world.
In 2018, WBR is making a significant commitment in Zambia to measure how the transfer of a valuable asset like a bicycle to an adolescent girl can change her bargaining power within her household, affecting not only near-term outcomes but also having a long-lasting impact. Through this research study, CycloFemme participants will be able to see the positive impact of their investment.
Longtime WBR supporter Peggy Lindberg is planning to join a CycloFemme ride and fundraise for the second year in a row. An entrepreneur, Peggy learned about WBR while on a bike trip in Zambia and has seen firsthand how the gift of transportation impacts lives.
"Through my time in Zambia with World Bicycle Relief, I have witnessed the power of the bicycle and I am so excited to join the CycloFemme event as a special way to fundraise and empower girl students by providing them with Buffalo Bicycles," said Peggy. "CycloFemme is an opportunity to make a real difference in a girl's life. When I attended a WBR bicycle distribution at a school in Zambia, the girl students who received bicycles were joyful and thankful beyond measure. These bicycles will provide them with an opportunity to pursue an education and to empower their dreams for a brighter future."
As riders celebrate CycloFemme worldwide, empowering themselves and one another, they will have the added benefit of sharing that same opportunity with girls in Africa. On Mother's Day Weekend, all participants, regardless of gender, age, ethnicity or bicycle preference will share in the joy of cycling through community-led rides. The rides are self-initiated and participants have the option of creating an individual or group fundraising page to support girls in Zambia. The cost of providing a bicycle to a student is $147, but donations of any amount will collectively add up and provide bicycles for students in need.
Registration is open at http://cyclofemme.com/wbr. To start your fundraiser or learn more, go to: https://worldbicyclerelief.org/en/cyclofemme/.
This page contains affiliate links, where we get a commission if you decide to make a purchase through the links(at no cost to you) and helps support the site. As an Amazon Associate, we earn from qualifying purchases.