On June 21, 2018, Team Bemer broke the Race Across America (RAAM) 8-person open world record by a mere two minutes. Due to a change in the course, they also covered 119 extra miles and climbed 7,000 more feet than Team Allied Forces, which set the previous record in 2013. Beginning in Oceanside, California on June 16th, Team Bemer biked 3,081 miles in 5 days, 3 hours, and 43 minutes, averaging 24.91 mph, before arriving at the finish line in Annapolis, Maryland. The team consists of eight talented cyclists from the Southern California Monster Media Racing Team: Chris DeMarchi, Kurt Broadhag, Phil Tintsman, Michael Olheiser, Tony Restuccia, Karl Bordine, Craig Streit, and Joshua Stockinger.
A bike exchange every 15 minutes for 5 days for a total of over 500 bike exchanges.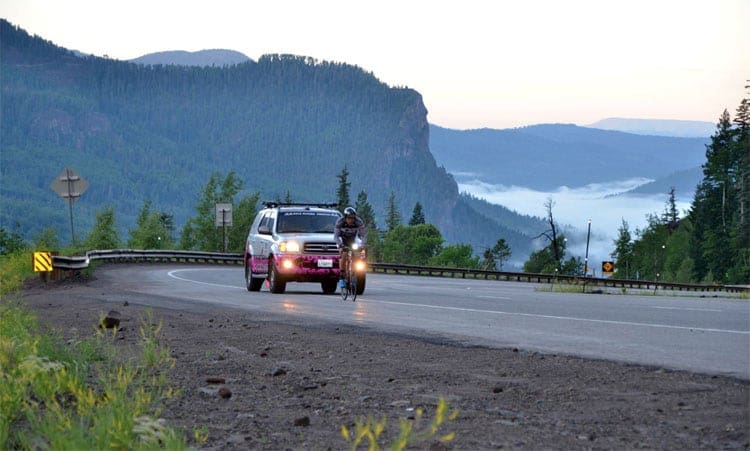 This feat was not attempted solely for the glory of a new record. These eight men and their crew of ten volunteers set out to raise $50,000 for the Pablove Foundation, an organization that improves the lives of children living with cancer and also funds cutting-edge pediatric cancer research. Founded by parents who lost their six-year-old son Pablo to a bilateral Wilms Tumor in 2008, the foundation has helped almost 1,500 cancer patients thrive through art-based programs and provided more than $2.2 million in pediatric cancer funding to researchers on the leading edge of their fields worldwide.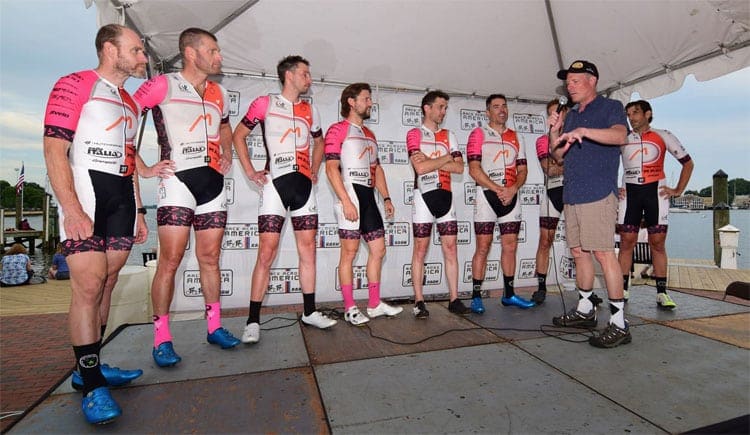 "Pablove's mission is based on our own journey with childhood cancer: our impassioned desire to find a cure, our search for information as parents trying to make informed decisions about our child's treatment, and our desire to allow Pablo to still be a kid while he was in treatment." – Jo Ann Thrailkill, The Pablove Foundation
Auction of Record Setting RAAM Bikes to Benefit Pablove Foundation
As part of the fundraising efforts, Team Bemer is currently auctioning off two of the custom Pablove Masi Evoluzione bicycles that they rode en route to the new world record. A third bike will be added soon and raffled off over August and September. Tickets for the raffle are $10 each. Built for speed, these custom bikes also feature Mercury M3 Carbon Clincher wheelsets and Campagnolo Record 11 Speed disc brakes. Profits from the sale of these bikes go directly to the Pablove Foundation. View the full details of each bike by clicking on the links below.
View the Pablove Masi Evoluzione Disc 56cm
View the Pablove Masi Evoluzione Disc 58cm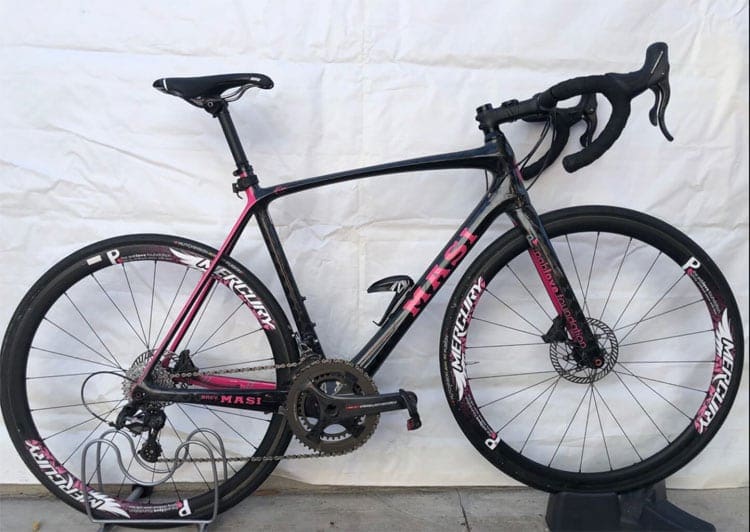 This page contains affiliate links, where we get a commission if you decide to make a purchase through the links(at no cost to you) and helps support the site. As an Amazon Associate, we earn from qualifying purchases.