Bonelli Park is a great place to ride bikes around Puddingstone Lake and take in the scenic views of the San Gabriel Mountains. Cyclists can enjoy riding on a variety of paved roads, bike paths and dirt trails, which makes it an awesome place to enjoy some time in the saddle.
For the past 30 years, one of my favorite relaxing bike rides to do over the years was to ride a counter clockwise loop across the Dam, then hop on the bike path that runs along the Puddingstone Lake with a stop on the little hill at Bonelli Bluffs for a moment of zen and take in the views where I have enjoyed many sunsets over the years.
The bike path continues down the hill where you could cut through the Bonelli Bluffs RV Park for a quick few hundred meters to exit on the south side of Brackett Field and ride back home, instead of going back around the lake again (which is a real time saver, if you need to get back!).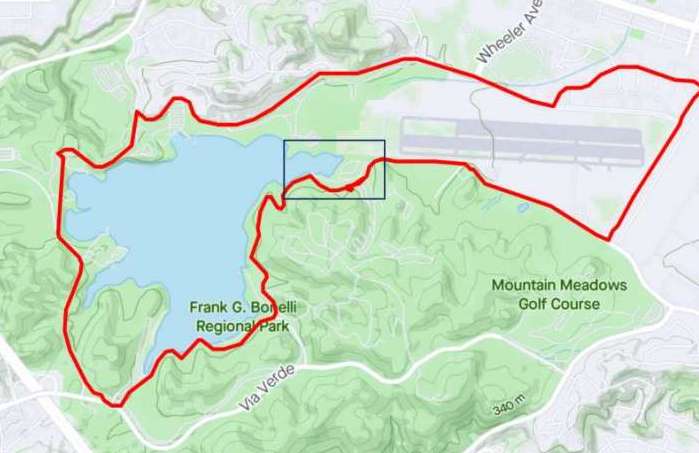 Unfortunately, the entrance to ride for through the RV Park has been gated off for several months, so no one can walk or ride through anymore. Strangely enough, the RV Park residents are caged in and can't enjoy the nice pathway on the other side of the fence!
Sign the Petition to Re-Open Bonelli Park Walkway R11 through Bonelli Bluffs so that recreational users can continue to use the walkway. Hopefully, we can enjoy the walkway again as we have over the decades!
Photos Christy Nicholson / SoCalCycling.com
This page contains affiliate links, where we get a commission if you decide to make a purchase through the links(at no cost to you) and helps support the site. As an Amazon Associate, we earn from qualifying purchases.