"What a night, it was dope. Especially for Justin and Cory, Skylar, and Ama." – Ty Magner
On the first of three nights of racing at Tulsa Tough, L39ION of Los Angeles swept the races, winning the men's pro, the women's pro and the men's 1/2 race.
First over the line was Ama Nsek in the Men's 1/2 race.
"It's the first race of our summer block, I didn't really know what to expect, but we ended up being able to take some control of the race. It was three of us, myself, my brother Imeh and CJ. There were a bunch of breaks and attacks going off the front but it came back together. My brother gave me a crazy good lead out with two corners to go. I'm looking forward to the rest of the weekend." – Ama Nsek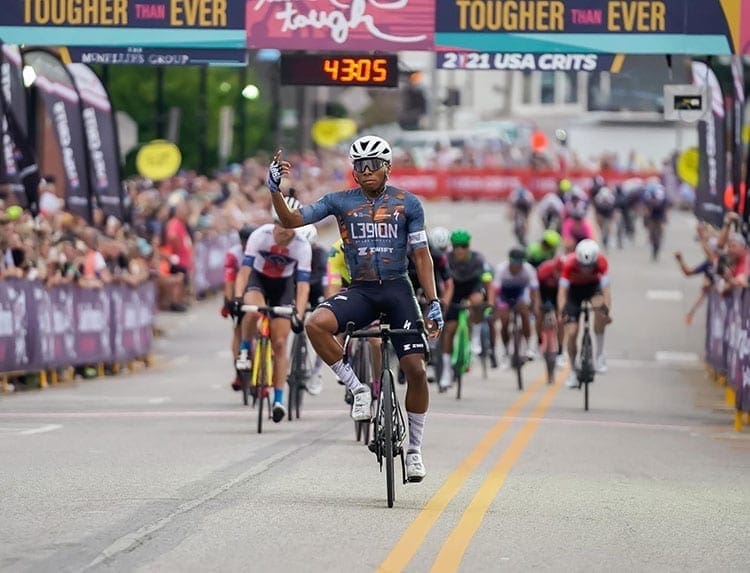 Following this strong start our Lionesses were next on the line, Skyler and Kendall were joined by guest rider Julyn Aguila, completing their trio on the start line. The 50-minute race ended with Skylar taking the victory and Kendall filling the final podium spot.
"It's really special to be here tonight and see all the L39ION shirts and flags around the course and feel the support from the crowd, that gave us a lot of momentum on the last lap, just hearing everyone screaming for us. We had a plan and everything worked according to the plan. It's not often that happens like that, just because there are a lot of factors that come into play, but tonight it all worked! It feels really good to finish the job after Kendall put in such a strong lead-out. I'm looking forward to the next two days defending the overall leader's jersey." -Skylar Schneider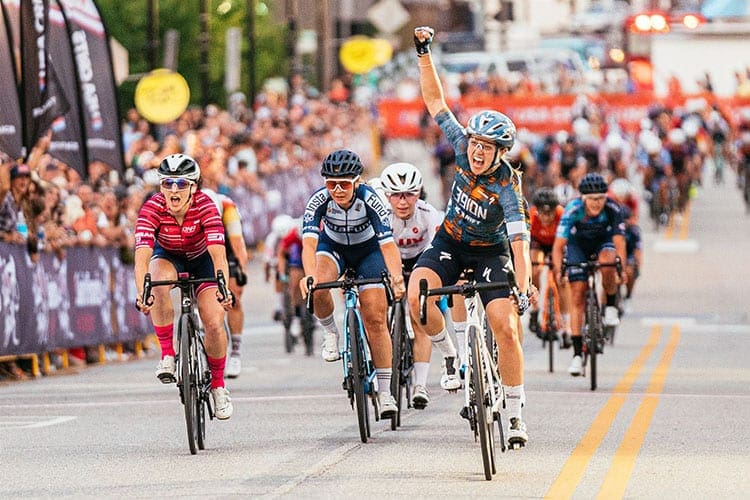 With the tone set and the bar high, the men's pro squad knew they had to match the rides put in by their teammates. At 9:30 pm, after a 60-minute race, streetlights taking over for the afternoon sun, the Williams brothers delivered, taking 1-2 in the race, with Justin crossing the line first, and Tyler Williams taking 4th just behind them.
"Tonight was an amazing ride. We had the pressure on us after watching Ama and Skylar win, we just had to get the job done. We came ready to play, we rode the front the entire race and still had the legs to hold everybody off at the end. We could not ask for a better ride from the guys. Super proud of everyone in the staff for taking care of us, and hopefully the legs are just as good tomorrow." – Cory Williams
Image credit: Kit Karzen(@kitkarzen)
This page contains affiliate links, where we get a commission if you decide to make a purchase through the links(at no cost to you) and helps support the site. As an Amazon Associate, we earn from qualifying purchases.