It can get hard to stick to a workout routine that keeps your health and body in check as you get older. The truth is, as a senior, you shouldn't engage in strenuous exercises as they could lead to excessive fatigue and unnecessary injuries, which may take even longer to heal.
But this shouldn't be an excuse to stop altogether!
If you're a senior considering a new sport, then you're in the right place. Cycling may be the best place for you to begin. From assisted living centers to independent homes in Seattle, seniors across the country love getting out on their bikes. This sport has been ranked as one of the best low-impact exercises, which can keep you physically fit and slow down aging.
If you are ready to raise the kickstand, here are some tips you need to know.
Before You Go
1. Talk To Your Doctor
Yes, we said regular exercise is essential, but it would be impossible to get up one day and get on the road, especially if you've never done this before. Even with the incredible health benefits cycling offers, you don't have the luxury to start any workout routine without a doctor's approval as a senior. Your doctor should advise you on how best to get into this activity slowly but progressively without harming yourself.
2. Engage in Some Strength Exercises
If you haven't been active lately, endurance exercises would be ideal as they will help your muscles regain the strength needed to begin your workout routine. For example, you can do some split squats to help improve your balance which is extremely necessary during cycling and keep falls to the minimum.
3. Get Your Bike
A youngster can easily pick any other bike in a bike shop, but a senior doesn't have the luxury to settle on any ordinary bike. This is obvious since their energy, flexibility, balance, and mobility may not be as powerful as a younger cyclist.
However, with modern technology, seniors who have balance issues can still get e-bikes which gives them an additional boost to help them cycle quickly. The only difference will be that they would engage in as much aerobic activity as a traditional bike. The overall thing that you should do is get a bike that helps you maintain a good posture and prevents you from getting more injury or pain after bike riding.
4. Get Your Cycling Safety Gear
Although seniors will not engage in rigorous bike riding, safety must be a top priority since they are at a greater risk of injury. Some of the vital cycling gear you need to purchase to ride your cycle safely are:
A helmet
Knee Caps
Protective glasses
Padded gloves
Bike mirrors
Reflectors and light
On the Road
5. Know the Traffic Rules
It's unusual for seniors to cycle along the highway; however, there will be unique times when this happens. Under such circumstances, you must familiarize yourself with the traffic laws, the standard road signs, and the safety measures required while cycling on the highway.
6. Join A Cycling Group
One of the hardest parts of beginning an exercise routine is doing it alone. You don't have to look for an established cycling group. Find some friends that you can ride with and keep each other accountable.
If you're lucky to join an already established group, they will help you avoid mistakes they have already experienced. They may also advise you on where to shop for your biking gear with ease. Doing this often increases if you make this more of a social workout than just a regular fitness solo routine. In the long run, you will have networked, boosted your mood, and had fun all at the same time.
7. Get Used to Hydrating
Just like any other exercise, cycling will leave you dehydrated. Therefore, always make sure that you stick to the recommended eight glasses of water per day or let a dietician advise you on the amount of water you should take, based on your body weight. Also, once you start cycling, remember always to carry along some healthy snacks like bananas or nuts, which will keep you energized as you cycle.
8. Take it Slow
It's easy to let the excitement of starting a new workout routine get into you, but as stated earlier, the transition must be slow but progressive. It would be best to begin cycling on flat terrain before progressing to an uphill trail that would require more muscle. You can start with a 30-minute routine and slowly build to longer exercises as you get stronger and more comfortable. Don't overdo it too early, and only handle what you feel is best for your body to handle.
9. Give Your Body the Deserved Break
Your body needs a good recovery, especially after a long run, so you must give it the deserved rest. As earlier stated, make sure that you hydrate and snack up, or eat as you should and get enough sleep. Lack of adherence to this risks your body getting into injury during cycling and fatigue, which you would have otherwise avoided.
There's no better way to keep your health in check in your senior years than get into a serious cycling routine. Don't worry if you've never tried this out before. All you need is to get started, not give up on the process, and see how far you get.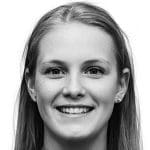 About the Author
Jennifer Bell is a freelance writer, blogger, dog-enthusiast, and avid beachgoer operating out of Southern New Jersey.
Photo by Kampus Production from Pexels
This page contains affiliate links, where we get a commission if you decide to make a purchase through the links(at no cost to you) and helps support the site. As an Amazon Associate, we earn from qualifying purchases.