The sports community is segmented. There are different groups, and for the most part, these groups stay separated. In the sports world, we see gym fanatics that are skeptical of the nothing-but-cardio-focused athletes, and most runners run in the opposite direction of the weight section at the gym. Even skiers and snowboarders like to stay segregated, despite sharing a common reality — and a mountain.
The truth is that no one should stick to one sport. Why? Because cross-training is one of the best ways to prevent injuries, ensuring athletes reach their full potential. Over the years, cycling has encouraged this mentality more than any other sport, and it has since become the go-to activity recommended by sports scientists for cross-training. Why, though? What is it about cycling that improves the performance of runners, soccer players, and swimmers? In this article, we will answer this question.
The Popularity Of Cycling As A Whole
Cycling alone has a passionate community. You don't have to ask a cyclist what the benefits of the sport are because they have experienced them: increased cardiovascular fitness, improved joint mobility, and improved posture. There's also a commercial side to cycling that helps individuals stay committed to the sport even when they're not riding. Races like the Tour de France inspire riders annually to get better at their craft, as well as sports bettors who have made wagering on cycling almost as commercially popular as soccer and football.
For instance, in the United States and the United Kingdom, online sportsbooks like Betway offer odds on everything from the Tour de France and Strade Bianche to the Tour of Flanders, which begins on April 3rd, 2022. According to this casino review site, the one-day Tour of Flanders event starts the day before the Ontario online casino market opens. However, Canadian cycling fans and sports bettors don't have to feel disappointed. Just like the number of real-money online casino options that Ontario residents will have to choose from in April, there are still several cycling competitions scheduled for the remainder of the year that they can wager on. That includes the famous Paris-Roubaix, which begins April 17th, 2022.
The idea of cross-training has also shined an outside light on cycling. Today, many athletes use cycling to improve their performance in their sports because it is a low-impact cardiovascular workout that helps develop stamina, endurance, and fitness without damaging leg muscles. In other words, adding cycling to an athlete's training regime allows them to get in an aerobic workout without adding stress to their body.
Cycling As A Cross-Training Activity
We often hear about rest days, but sometimes, inactivity leads to tight muscles, which, in turn, causes injuries. Rather than take two days off, adding in cross-training activities like cycling helps keep the muscles loose. It also gives individuals enough time before their next run or game for previous pains to resolve.
In particular, cycling has immense benefits for runners, especially when it comes to recovery. Cycling helps flush out the legs, and it can also help build surrounding muscles to support the Achilles tendon, a fibrous band of tissue that connects the muscles in our calves to our heel. Achilles tendonitis is a common overuse injury for runners; many sports scientists suggest cycling to help with the injury. That is because most runners have to take a few days off of running to prevent a rupture, but they still want to participate in a low-impact sport so that when they do continue training, they don't feel like they've lost their fitness levels.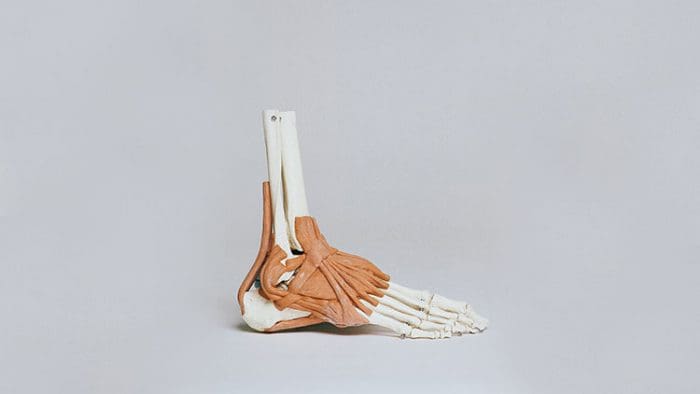 Photo by Nino Liverani on Unsplash
For decades, cycling has been one of the world's most popular sports. This reality has been reiterated by the increasing commercial side of things, from sponsorships to sports betting. In the past, however, other athletes have stayed away from the sport. Why? Because of their dedication to other activities like running, soccer, and swimming. "You can't do both," they would say, but the study of sports science has changed this. Today, cycling is now the top-recommended activity for cross-training, which, in its own ways, has also seen a new wave of popularity as its benefits for injury prevention and recovery become more accepted.
Top Photo by Flo Karr on Unsplash
This page contains affiliate links, where we get a commission if you decide to make a purchase through the links(at no cost to you) and helps support the site. As an Amazon Associate, we earn from qualifying purchases.