Continental Atherton Mountain Bike Race Team
Invaluable Partnership with FSA
After two amazing UCI Downhill Mountain Bike World Cup seasons,⁠ Andreas Kolb and Charlie Hatton have confirmed that⁠ they will remain with Continental Atherton until at least January 2026. Along with the Atherton Racing siblings: Gee Atherton, Rachael Atherton, and Dan Atherton, also remaining will be Jimbo Monro and Dominic Platt. The riders have been⁠ instrumental in the development of both Atherton Downhill⁠ Bikes (in particular AM.200.M) and the new range of Continental tires launched in April this year and have provided invaluable testing and feedback in the development of the FSA Gradient cockpit range.⁠
Andi and Charlie have both praised the close working relationship with the team's headline partners and acknowledge that the speedy reactions to their racetrack feedback have played a major part in their success.
The boys' run of form began at Fort William with Charlie on full gas, qualifying second and finishing 15th in finals despite a crash. Andi sat out that round due to a broken elbow. But from Round 3 in Leogang both riders consistently delivered personal bests. Andi took his first-ever World Cup podium in his first race back from injury and Charlie finished 7th, fainting as he crossed the line after three days of illness…
The career bests didn't stop there! As the season progressed we saw four more World Cup podiums and the European Championship for Andi and a Crankworx win plus two more top tens for Charlie – including 7th at Val di Sole, the acknowledged hardest track of the year.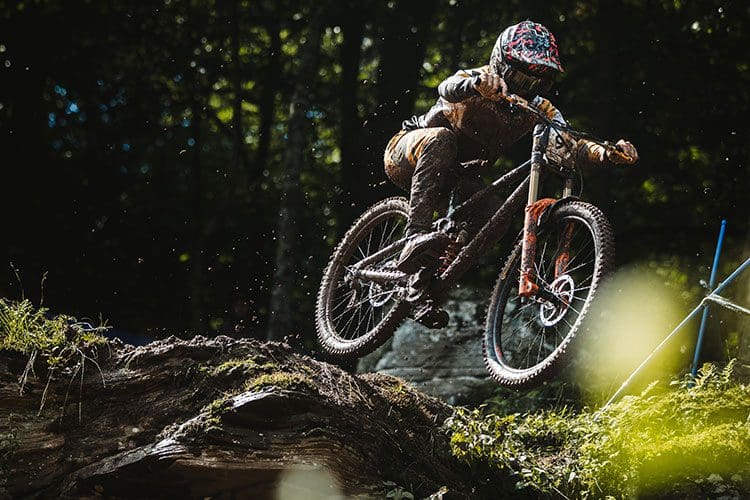 Andreas said "I'm more than stoked to re-sign with the team. In the last two years, everyone on the team became like a family member to me. And of course, the bike is a big factor too. It gives me confidence in rough sections and opens up opportunities for more line choices. We definitely have one of the best setups in the circuit. Looking forward to getting together with the team again and seeing what's in store for the 2023 season!"
Charlie also referenced the winning formula of the Atherton Bike, Continental tires, and the amazing vibes and cooperation in the pits.
"It was a no-brainer. After my best season to date, the team atmosphere, and the whole bike set-up, it was an obvious choice for me to re-sign! I'm really stoked about the up and coming years and I'm already excited to get stuck in. I'm super comfortable with this setup after years of fine-tuning and testing different variations. From frame flex to tire construction a lot has gone into building the bike to where it is today. It's a big confidence boost as I know there's been no stone left unturned. That was a big reason why I signed up for three more years!
⁠
They will continue to use their components of choice: FSA Mountain Bike headsets, Gradient bars, stems, and cranks as they traverse the world chasing gold and rainbows.
Check out the full line of the Gradient line. Most everything is in stock and on sale through December 31.
This page contains affiliate links, where we get a commission if you decide to make a purchase through the links(at no cost to you) and helps support the site. As an Amazon Associate, we earn from qualifying purchases.