The SDSR was my first chance to test my shape in a stage race in California. My expectations was ambiguous; a podium on stage 2 and top 15 GC. Even though I didn't succeed I'm not disappointed.
My name is Jakob Frandsen I'm from Denmark and I'm spending three months racing in California for the SoCalCycling.com Team. I would consider myself to be a puncheur; I like the short steep hills and tough terrain. This is my view of San Dimas Stage Race 2018.
Stage 1/
4.25 miles TT uphill is not what I'm used to. We have no mountains in Denmark and I'm definitely not a climber, so my goal was just to lose the least time as possible in the GC. I did some calculations based on last years results and figured out if I was going to win with my watt-output I had to lose 37 pounds overnight (not gonna happen)! I finished 24 seconds faster than my calculations as number 20. Many of the riders in front of me are pros, so I was quite happy with my effort.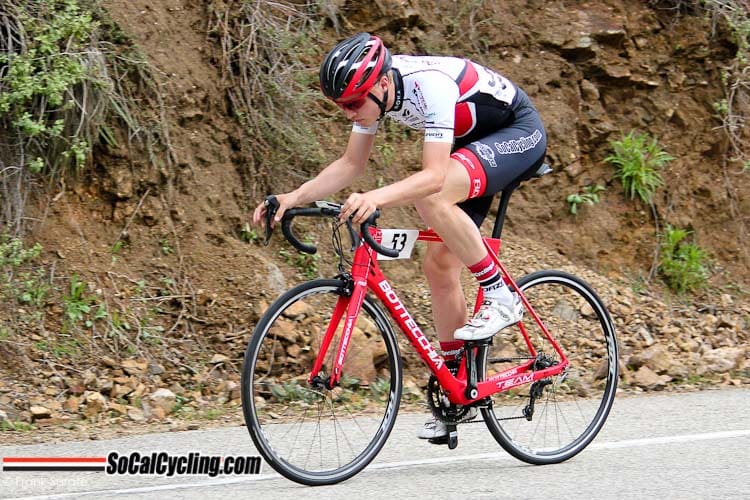 Stage 2/
High expectations about this stage! Ben Foster was our GC man as he was the best on stage 1 as 12th place. I had a free role and would try to get away in a late breakaway.
Our team didn't manage to get in the first break but it didn't seem to matter so much because KHS-Elevate with the yellow jersey looked like they were in control, so I just tried to stay in front and waited for the race to open up again. My teammates Ben Bertiger, Chase Goldstein and Leo Bugtai all helped me being in the front and my legs felt good.
The race opened earlier than expected. With four laps to go the yellow jersey had a mechanical problem on the hill so they went off the front and suddenly there were cowboys and Indians attacking right and left.
We caught the break and Ben Foster went into a move and they got a small gap. Unfortunately, they were caught again just before the hill.
I went to the front of the remaining part of the pack with two laps to go and tried my luck but I wasn't strong enough to make difference. It was mostly the pro teams with many riders who seemed to have fuel back in the tank. I burned all my last matches trying to follow the right breaks.
Just before we went out on the last lap we were only two guys from the SoCalCycling.com Team that were still in the small main pack, a young talented kiwi rider and I. I knew the kiwi, Ethan Batt, would have a chance in a sprint so I used my last energy to keep him out of the wind on the last lap.
A rider from Jelly-Belly and Axeon broke away on the last lap and we didn't catch them but Ethan was 3rd in the field sprint and 5th on the stage by the team effort. It was a very strong field of riders, so I was actually happy even though I didn't get the podium I was looking for. I can't say I didn't try and Ethan was 5th so it was a successful team effort.
Stage 3/
Last day, last chance. We had no one in the top of the GC classification and no real sprinter so everybody was just going for the break.
Especially Ethan, Leo and I tried hard in the first part and I almost managed to hit the break when 4 guys finally got a gap. It was two KHS, one Axeon and Cory Lockwood 2nd on GC so it looked like the work was supposed to be on Jelly-Belly and they might have to chase by not having anyone in the break. But they didn't and with five laps to go the break still had 30 seconds. Just after I got a flat. The wheel depot was closed and I went out of the race and was told I would get the same time as the field.
Noone from the team was placed well, but we had good moments of riding as a team, which we'll take with us in the next many races towards the Redlands Classic.
Thanks to the race promoter for a good and safe race. I didn't reach my goals but I'll continue my training and look forward to my next races with the SoCalCycling.com Team as we prepare for the Redlands Classic.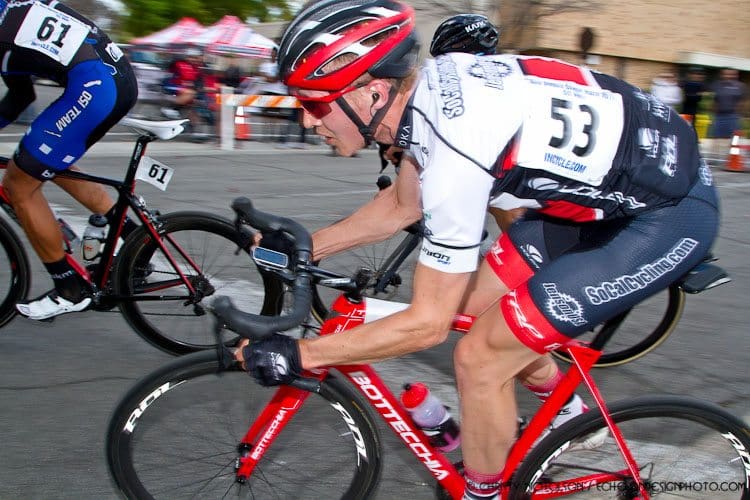 SoCalCycling.com Team Sponsors:
SoCalCycling.com, Jenson USA, Bottecchia, Voler Apparel, Clif Bar, FSA, Gizmo Cycling, Union Sport, Hyundai San Sebastián, ROL Wheels, TRP Brakes, Caravan Canopy, KMC Chains, Bell Helmets, Echelon Design, ROKA, Larsen's Restaurants and SCC Slick Chain Lube.
Visit SoCalCycling.com's Event Calendars for upcoming Road Events, Mountain Bike Event & Gravel Grinders and Fun Rides & Gran Fondos throughout the season for great cycling events.
Report by Jakob Frandsen / SoCalCycling.com Team
Photos by Frank Sarate & Christy Nicholson / EchelonDesignPhoto.com
This page contains affiliate links, where we get a commission if you decide to make a purchase through the links(at no cost to you) and helps support the site. As an Amazon Associate, we earn from qualifying purchases.