Celebrate Cyclocross at the 3rd Annual Turkey Trot Cross in Costa Mesa!
November 26-27th Weekend!
Cyclocross returns to Southern California for a fun weekend with the 3rd Annual Turkey Trot Cross in Costa Mesa, CA on November 26th and 27th.
Registration
Race Day Registration is available and opens at 7:30AM each day. USA Cycling Rules Apply. Get your USA Cycling Annual Adult/Collegiate Membership today. Sign up online at: memberships.usacycling.org. Use coupon code: SoCalCX for $20 discount. One Day Novice CX5 License is $5. Youth and Junior annual race license is FREE!
Turkey Cross Course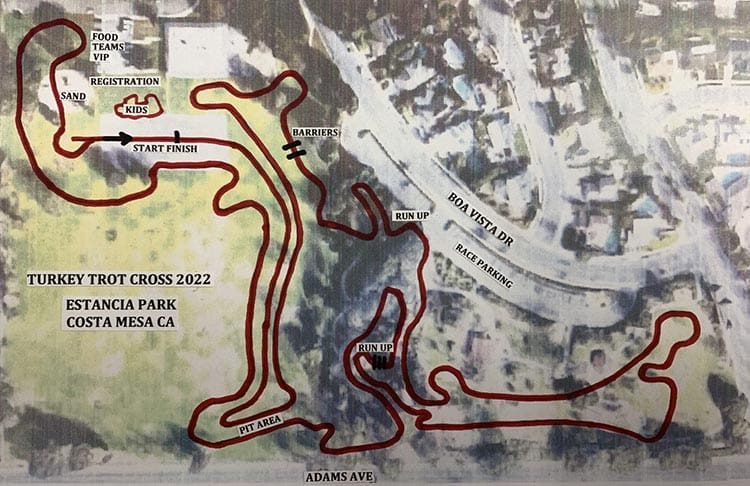 For more information on the SoCalCross Turkey Trot Cross visit SoCalCross.org.
Visit SoCalCycling.com's Event Calendars for upcoming Road Racing Events, Mountain Bike, Cyclo-Cross & Gravel Events and Fun Rides, Gran Fondos & Tours throughout the year to find great cycling events to participate in or spectate.
This page contains affiliate links, where we get a commission if you decide to make a purchase through the links(at no cost to you) and helps support the site. As an Amazon Associate, we earn from qualifying purchases.