The Aventon Factory Team Red Hook Crit  Points/Series Leader Eleonore Sariava raced on a custom painted Aventon Cordoba created specifically for the London Red Hook Crit race which was held today in London.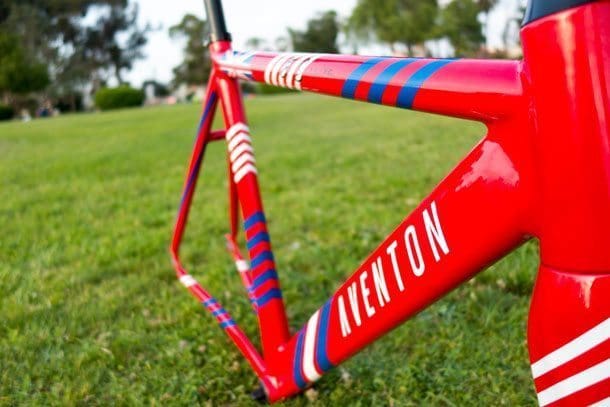 The entire Aventon Factory Team also wore red skinsuits to commemorate the occasion.   Eliel Cycling designed the skinsuit as well as the frame.   Then a  standard Cordoba frame was sent to Southern California craftsman Len Lochmiller to apply the custom paint job.   Lochmiller has a long history of working  in motorsports, but his son Wulfgang is a regular at SoCal Velodromes. Len loves  work with local racers and teams, and jumped at the chance to paint this one of a kind frame for Saraiva.    The design honors the London location  the colors of the Union Jack, and a flag on the top tube.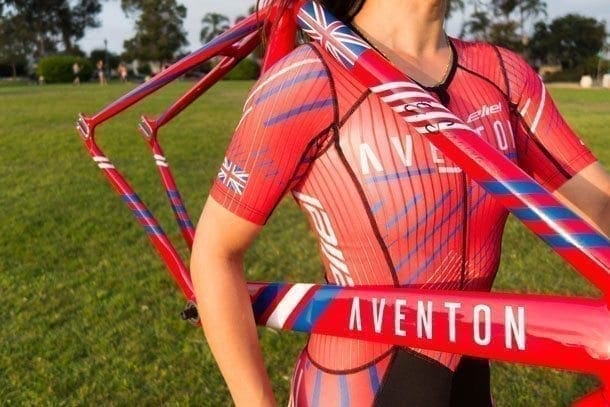 Saraiva's name was painted by  Lochmiller's steady hand, as was Len's signature "Lenny  Who Else" as it has appeared on countless custom motorcycles and cars.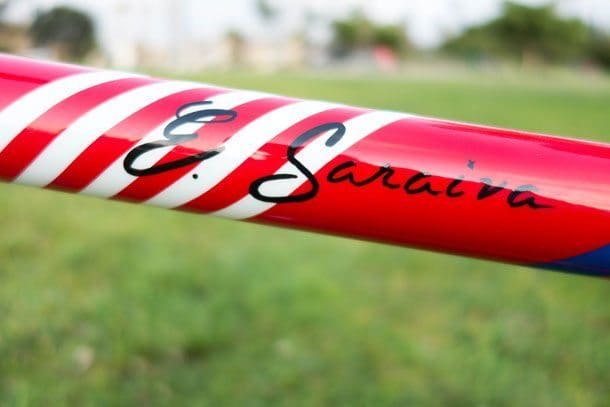 This page contains affiliate links, where we get a commission if you decide to make a purchase through the links(at no cost to you) and helps support the site. As an Amazon Associate, we earn from qualifying purchases.