BikeFlights.com has announced its Brand Ambassadors for the 2020 season, including nine individuals and five teams.
"We are honored to have such talented and enthusiastic cyclists as our BikeFlights.com Brand Ambassadors," said Sue George, Vice President at BikeFlights.com. "And we can't wait to see what they will get up to this year and how they will inspire us to achieve and adventure."
Now in its sixth year, our BikeFlights.com Brand Ambassador Program makes it easy for Ambassadors to get their bikes, wheels and bike-related gear to, from and between training camps and events in exchange for help spreading the word about how convenient, reliable and affordable it is to ship with BikeFlights.com. Ambassadors include gravel riders, mountain bikers, road riders, trackies, triathletes and cyclo-crossers from all over the U.S. and range from developing young junior riders to Olympians.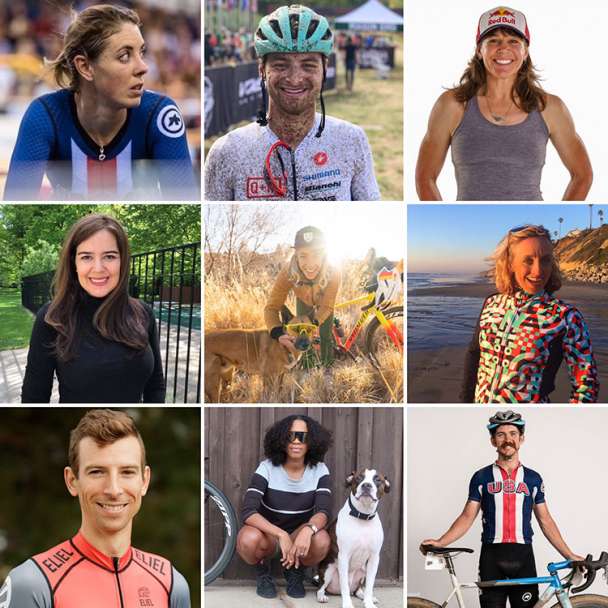 Expect to see BikeFlights.com Brand Ambassadors in action at gravel events like the Mid South, Dirty Kanza, Steamboat Gravel and Rebecca's Private Idaho and at mountain bike events like the U.S. Mountain Bike National Championships and Iceman Cometh. They'll also be many other USA Cycling National Championships events like those held for road, track and cyclocross disciplines.
Individuals
Alexey Vermeulen (Privateer) – Pinckney, MI
Ashton Lambie (Privateer) – Lincoln, NE
Ayesha McGowen (Liv Racing) – Decatur, GA
Christina Birch (Team USA & Privateer) – Los Angeles CA
Kerry Werner (Kona Maxxis Shimano) – Winston Salem, NC
Kristin Fleschner (Privateer) – Terre Haute, IN
Liza Rachetto (DNA Cycling) – Boise, ID
Rebecca Rusch (Privateer) – Ketchum, ID
Sarah Sturm (Specialized Gravel) – Durango, CO
Teams
Stan's-Pivot Pro Mountain Bike Team (including Chloe Woodruff, Keegan Swenson and Rose Grant)
Dirt Camp Devo Team (including Carson Beckett, Jerry Dufour, Eli Kranefuss and Sandy Floren)
Squid Squad (including Emily Kachorek, Benjamin Gomez Villafane, Chris Nabma and Samantha Runnels)
Team S&M CX (including Clara Honsinger, Sophie Russenberger and Brenna Wrye-Simpson)
Bear Development Team (including Paul Leo Fabian, Caleb Swartz, Alexander Sugarman, Brennon Peterson, Daxton Mock, Spencer Ciammitti, Dylan Anthony Fryer, Chris Mehlman, Colton Sacket, Katja Freeburn, Madeline Joanna Robbins, Lauren Lackman, Alexis Bobbitt, Bjorn Riley, Riley Amos, Brayden Johnson, Ryan Campbell, Devin Douglas DeBruhl, Sean Middleton, Robert Douglas Day, Gabrielle Richardson, Mahala Helene Randel, Ruth Holcomb, Tai-Lee Blaiz Smith, Cassidy Hickey, Lily Reynolds Vitt, Cayden Matthew Parker, Liam Baartman, John Robert Mizzoni, Truett Samuel Bennett, Margaret Holcomb, Ava Geneva Ahlberg, Kaya Musgrave, Vaila Heinemann, Cameron Adams, Finn Melton, Isabella Heinemann, Santiago Scuiti, Tobias Coughlan, Lila Hoeh, Clodagh Niamh Mellett and Stella Sisneros)
The BikeFlights.com Brand Ambassador program is full for 2020, but the application period for 2021 Brand Ambassadors will open during the first half of October and typically remains open for about two weeks.
This page contains affiliate links, where we get a commission if you decide to make a purchase through the links(at no cost to you) and helps support the site. As an Amazon Associate, we earn from qualifying purchases.