"Come for the great racing, stay for the great times in the City of Murrieta"
The Tour de Murrieta race committee is excited to welcome you, your friends and family back to our 15 th Annual Tour de Murrieta, Two Day Race Omnium, March 7-8, 2020. Same great downtown courses located in the heart of the Gem of the Inland Valley Historic Downtown Murrieta!
Race Director Kurt Kovacks welcomes everyone to not only "Come for the racing, but to also stay for the fun!" The City of Murrieta offers great restaurants, scenery and don't forget the famous wine country where you can ride in a hot air balloon and experience the best views ever," he said. The Tour de Murrieta is excited to welcome all kids to participate in our free kids' race, sponsored by Pacific Western Bank of Murrieta, Saturday, March 7, 12:00 noon, with registration taking place at the City of Murrieta Senior Center. "In support of our local food pantry we want to remind all parents to please bring a canned food item as a donation to our local food pantry," Kovacks said.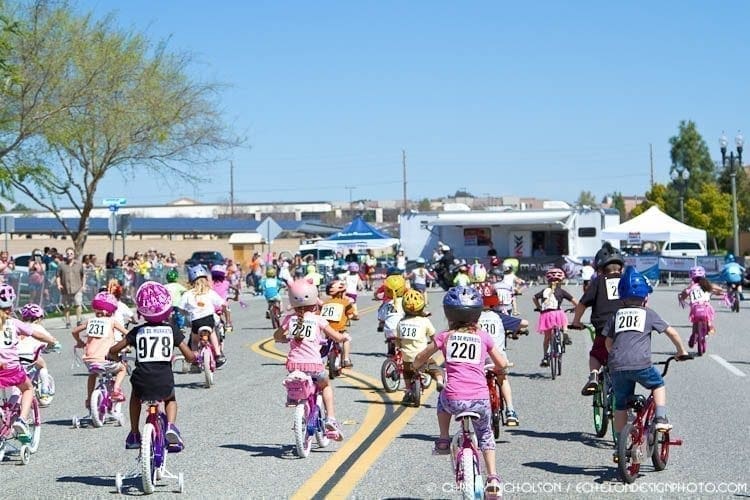 In addition to our generous cash prize list, this year's race edition will also offer custom medals for all stage podium finishers, as well as fine sparkling wine, Amour de L'Orange presented by Wiens family cellars of Temecula along with champion jerseys for the overall omnium race champions – presented by Primal Cycling Wear!
We are also calling out all our female racers as the Pro Men and Women categories will have equal payouts in 2020, but you have to show up to race!
We hope to see all on Saturday for some fast downtown racing, the lightning-fast Stage 1 Grand Prix, sponsored by All-Star and again on Sunday, for the Stage 2 Circuit Race, presented by Pulido's Cleaning and Restoration. Come and enjoy great food, vendors, and other great goodies at our Saturday exposition zone!
So what are you waiting for? Register now at: https://www.bikereg.com/tour-demurrieta and or visit http://tourdemurrieta.com for more information.
This page contains affiliate links, where we get a commission if you decide to make a purchase through the links(at no cost to you) and helps support the site. As an Amazon Associate, we earn from qualifying purchases.